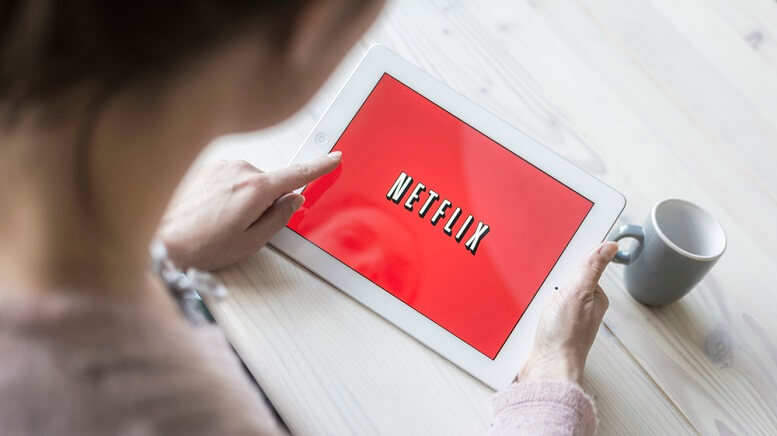 NFLX stock is down today after Netflix Inc (NASDAQ:NFLX) released its fourth-quarter earnings, which saw subscriber growth in its home markets fall short of expectations amidst increased competition on the streaming field.
Earnings Beat But Subscriber Growth a Concern
NFLX stock initially popped in after-hours trading on Tuesday after the company beat expectations on the top and bottom lines. Revenue came in at US$5.47 billion, beating the Refinitiv consensus of US$5.45 billion, giving earnings per share of $1.30. However, the streaming giant expected to add 589,000 new subscribers in the US and Canada, but that figure fell short of the mark and came in at 550,000.
That disappointing subscriber growth in the home markets coincides with the company's first earnings report since the launch of rival streaming services from Disney (NYSE:DIS) and Apple (NASDAQ:AAPL). Disney+ managed to bring in a massive 10 million subscribers in the first week of launch in November, which is likely to have taken a significant chunk of Netflix's expected subscriber base for the quarter.
Tough Times Ahead for NFLX Stock?
Global subscriber of 8.8 million was beyond expectations, boosted massively by a strong performance abroad. However, Disney+ is yet to launch internationally, and that could have further negative implications for NFLX stock. The company has said that recent price changes were a factor in the falling subscriber growth but also acknowledged the impact of rival platforms.
>> IBM Stock Surges Over 4% After Q4 Earnings Topped Estimates
A major worry for Netflix investors in recent earnings calls has been the firm's cash burn rate, which it said reached a peak in 2019 and is now moving towards being free cash flow positive. "We're on the glide path, slowly, towards positive free cash flow," said CEO Reed Hastings. "We're excited about that but that's not coming from shrinking back our content spending. That's coming from the increase in revenue and operating income." Negative free cash flow for the quarter was US$1.7 billion, and that figure is expected to be $2.5 billion in 2020.
NFLX stock is currently trading for $326.
Featured Image: DepositPhotos © Mactrunk