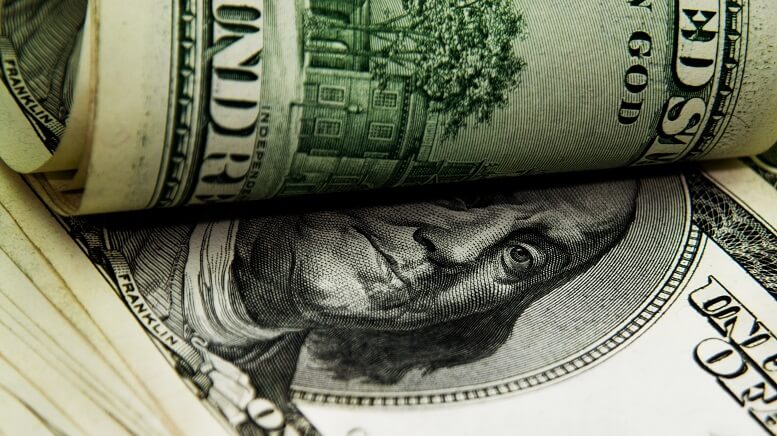 NVDA stock continues to move higher for the second consecutive session following the restating of a buy rating on the Nvidia Corporation (NASDAQ:NVDA) by Ruben Roy, an analyst at Benchmark.
Raises Price Target to $275
Ruben also raised the price target for NVDA stock from $240 to $275, indicating that there is the possibility of a recovery in fiscal 2021 of both revenue and earnings. With his new price target for Nvidia, Ruben becomes the most bullish analyst on the stock, topping William Stein of SunTrust Robinson Humphrey's target of $273.
In a note to clients, Ruben indicated that there is a possibility that Nvidia will benefit from a resurgence of data center spending. This will also include enhanced growth in demand for graphics processing units (GPUs) in gaming end markets. He expects the company's earnings per share growth in fiscal 2021 to grow by 34% and revenue growth of around 20%. Current FactSet average estimates indicate that the company expects revenue growth of 20% and earnings per share growth of 34%.
NVDA stock is up 1.16 at $238.03.
Nvidia Revenue Growth Declined in 2019
Nvidia shares have continued to grow to new highs, and in 2019, the stock almost doubled, gaining around 84%. In the past year, the company's revenue slowed following the trade dispute between the US and China. Equally, other factors such as low interest in popular games PUBG and Fortnite and the weakness of the crypto industry also affected Nvidia. Despite the company introducing its new real-time ray tracing graphics core, that was not enough to counter the downward trends.
>> Here are the Five Best Performing S&P Stocks of 2019
In its Q3 2020, the company reported a 5% decline in sales to around $3.01 billion, with adjusted earnings per share dipping 3% to $1.78. Despite the decline, this nonetheless exceeded analysts' estimates of EPS of $1.57 on sales of around $2.91 billion.
NVDA stock has continued to hit new record highs daily, and it is trading at a high valuation of around 60x earnings, 15x sales, and 41x cash flow. Typically, these high valuations are reserved for growth stocks and not former growth stocks trapped in a market lull.
Featured image: DepositPhotos © Alexstar