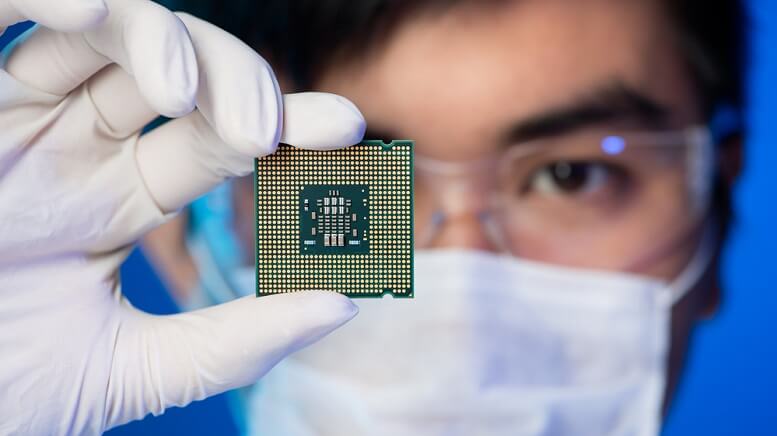 NVDA stock is trading in the red on Tuesday after US President Donald Trump said he may want to delay a trade deal with China until after next year's presidential election.
US equities are sinking after Trump's comments, with The Dow Jones Industrial Average dropping 280.23 points or 1% to 27,502.81. The Nasdaq Composite lost about 0.6% to close trading for the day at 8,520.64, while The S&P 500 dropped 0.7% to 3,093.20, with the declines in NVIDIA (NASDAQ:NVDA) and other chipmakers such as Micron (NASDAQ:MU) and Advanced Micro Devices (NASDAQ:AMD) leading the line on that index.
Speaking ahead of a NATO conference in London, Trump said told reporters that a trade deal with China may come much later than expected, saying, "in some ways I think it's better to wait for after the election if you want to know the truth." This is despite the US President suggesting in recent weeks that talks with delegates from Beijing were progressing well, and a resolution to the near two-year trade war may be on the horizon. NVDA stock is down 0.86% following Trump's comments.
"The narrative on trade has quickly been turned upside down as negative headlines on tariffs have ignited a risk averse tone in the markets," said Charlie Ripley, Senior Investment Strategist for Allianz Investment Management. "Where it once looked like a trade agreement between the U.S. and China was progressing, investors are seeing a different picture portrayed today. The recent escalation is particularly deflating for investors." NVDA shares are currently trading for $207.44.
>> ROKU Stock Rebounds Following Analyst's Bearish Note
While NVIDIA Corporation has had a pretty good year, with NVDA stock gaining over 50% since January, the escalating uncertainty regarding tariffs between China may weigh on the stock in the new year. Despite that, there is a sense of optimism around the semiconductor manufacturer after Morgan Stanley upgraded its rating for the stock from overweight to equal weight. The analyst's note said NVIDIA will "return to solid growth" in both gaming and data center after both segments underperformed in the previous year.
Featured Image: DepositPhotos © DragonImages