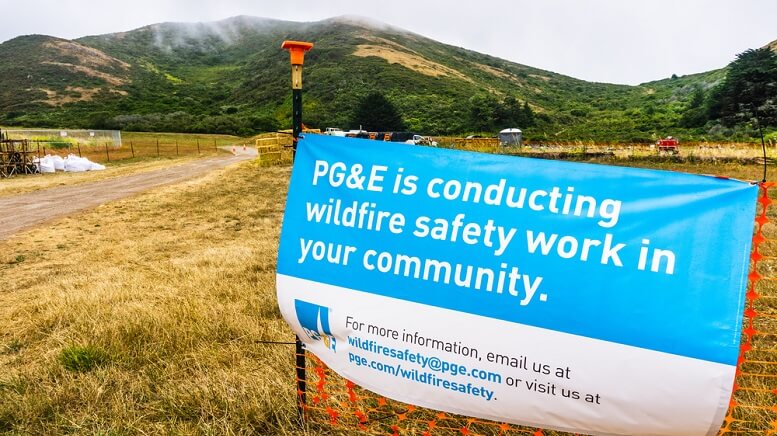 PCG stock is in the red today despite a bankruptcy court ruling in favor of Pacific Gas and Electric Co (NYSE:PCG) in its dispute with bondholders over the interest rate that it must pay on its debts while under bankruptcy court protection.
Judge Denis Montali of the US Bankruptcy Court in San Francisco ruled on New Year's Ever that PG&E bondholders are owed the federal rate of 2.59%, which is expected to reduce the company's interest burden by approximately $550 million USD when it exits bankruptcy. A committee of bondholders, led by Elliott Management and Pacific Investment Management, had previously argued that they were owed as much as 6.05% when the bonds reach maturity in 2034. Despite the favorable ruling, PCG stock is down slightly by about 2 cents.
PG&E has spent much of the last 12 months in crisis after announcing last January that it has filed for Chapter 11 bankruptcy due to the financial challenges associated with its role in causing the 2017 and 2018 wildfires, which devastated much of the state of California. PG&E was found liable after it was revealed that the company's equipment started more than one fire a day on average in recent years. PCG stock has lost over 55% of its value in the last year.
The company has also come to a tentative settlement with ratepayer advocates, safety officials, and other stakeholders to increase its revenue by 6.8% in 2020 in order to fund wildfire mitigation measures. The proposal is $483 million less than the 12.4% increase to its 2019 revenue originally requested by the company in December 2018. Should the settlement be formally approved, it would increase the average customer's residential electric and gas bill by just under $6 per month. PCG stock is currently trading for $10.85, following the news.
>> NVDA Stock Extends Rally on Bullish Note from Analyst at Benchmark
"These efforts support PG&E's most important responsibility, which is the safety of our customers and the communities we serve. This agreement furthers our commitment to deliver safe and reliable energy to our customers including making our system more resilient to the growing threat of wildfires," Andy Vesey, CEO of PG&E, said in a statement. The new rate will not be used to fund compensation claims from the fires but will help in implementing measures to prevent future fires.
Featured Image: DepositPhotos © SundryPhotography