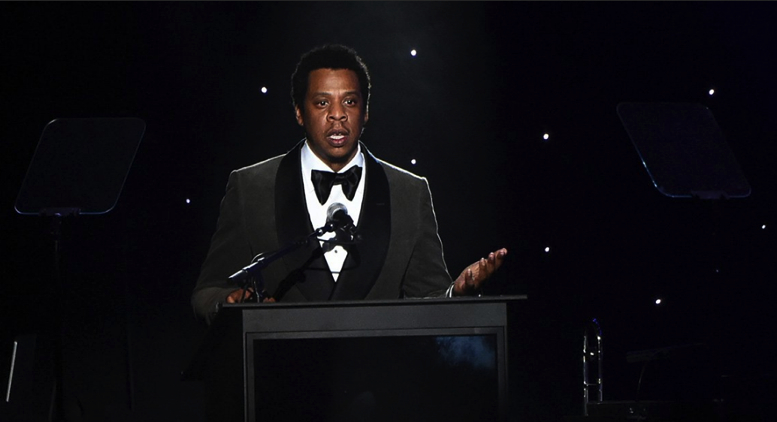 At this point, it seems like Donald Trump has a new enemy every week. For a while, the president was focusing all of his time on North Korean dictator Kim Jong-Un. Then, he seemed to have moved onto Senator Kirsten Gillibrand. This week, President Trump has targeted hip-hop mogul Jay-Z. 
Yeah, you heard that right. Trump is going after Jay-Z. I'm not surprised, however, as Trump tends to retaliate whenever someone comes forward and says something negative about him. I'm sure Jay-Z, whose real name is actually Shawn Carter, was expecting some sort of response from the president. 
The feud began on Saturday when Jay-Z gave an interview with CNN, where he stated that he found Trump's now-famous "shithole" comment very "hurtful." Jay-Z, who is married to and has three children with Beyonce, also said that Donald Trump seemed to be "looking down on a whole population of people." 
Read More About What Trump Has Been Up To >> 
Sounds about right to me. However, Trump had some thoughts of his own. On Sunday, Trump took to Twitter (no surprise there) to hit back at the rapper. Instead of taking some time to consider what Mr. Carter said, Trump thought that this morning was the perfect time to say that he deserves some praise for all that he has done to improve the job market for African Americans.
At 5 a.m., Trump tweeted to his 47.2 million followers, "Somebody please inform Jay-Z that because of my policies, Black Unemployment has just been reported to be at the LOWEST RATE EVER RECORDED!" 
What does Jay-Z have to say about Trump "improving" the African American job market? Well, he says that the president asking for recognition for this is "missing the point." He said: "Because it's not about money at the end of the day. Money doesn't equate to happiness."
Featured Image: Twitter