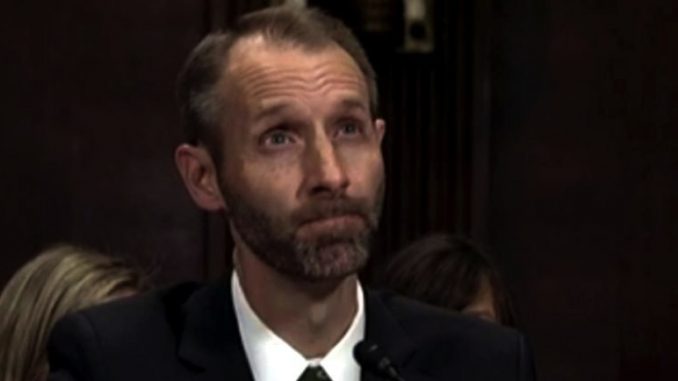 It has been announced that Matthew Petersen, who was President Trump's district court nominee, has withdrawn his nomination after his hearing video went viral. And for anyone who has seen the video itself, it is no surprise whatsoever that he decided to step down from his nomination as it was, for someone who studied the law, downright embarrassing.
Last week, during Matthew Petersen's confirmation hearing, the district court nominee could not answer even the most basic legal questions. Petersen's exchange with Louisiana Republican Sen. John Kennedy went viral after Sen. Sheldon Whitehouse tweeted the video which consists of an embarrassing (on Petersen's part) five-minute exchange between the two.
Petersen wrote a letter to Trump in which he stated that he does not want to be a distraction to the administration, and he expressed severe discontent over his performance at the hearing, going as far as saying that he hoped his almost two decades of service would have more weight than his "worst two minutes on television."
It is apparent that Matthew Petersen doesn't understand the extent of what a viral video can do to one's career, especially a video such as his which showed that he lacked most of the knowledge needed to be elected. During the hearing, Petersen was asked how many jury trials he had tried, how many depositions he had worked on, and when was the last time he could recall even reading the Federal Rules of Civil Procedure. The majority of Petersen's answers consisted of "I don't remember" and "Zero".
Featured Image: twitter