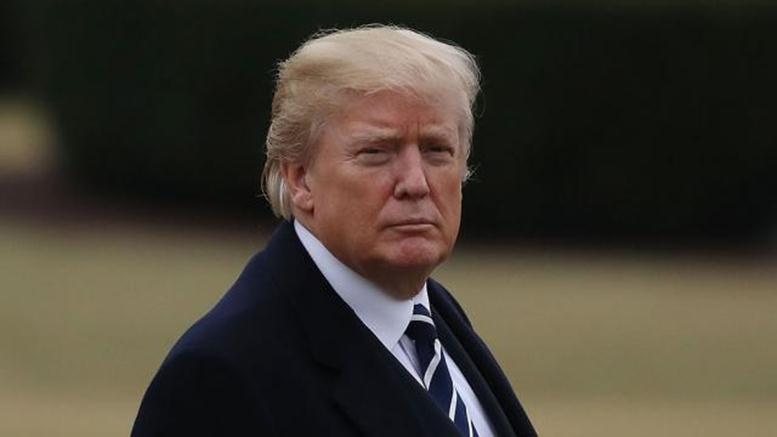 On Wednesday, February 14; a teenage gunman walked into a high school in Parkland, Florida and killed 17 promising young students.
In the days since the 2018 Valentine's day massacre, there has been an uproar in the United States for more gun control. We have seen the students of Marjory Stoneman Douglas High School take the matter into their own hands, starting hashtags, arranging marches, as it appears to them, and the majority of the world, that the US government has no current plans to do anything about the ever-increasing issue in the country.
More specifically, President Donald Trump doesn't seem to be genuinely concerned about the matter surrounding gun control. That was made very clear on Monday. Now, we are seeing a number of critics come forward today to scrutinize the manner in which the President has handled this devastating event.
What Happened Monday?
Yesterday, as two families buried their children who were victims of the mass shooting, President Trump spent several hours at the Trump International Golf Club in West Palm Beach, Florida. Not only that, but while he wasn't on the golf course, he spent the rest of the day tweeting – or ranting – about Oprah Winfrey.
The world, to say the least, was taken back by Trump's actions. After all, how could the man in charge of protecting American citizens go golfing after the people he swore to protect had been gunned down and lost their lives? You would have thought he would have spent the rest of the week parked in a seat, trying to figure out how we can avoid another school shooting – but apparently, he has more important priorities.
That's why a number of people have come forward today to call out Trump. One of which includes CNN's own Anderson Cooper. On Tuesday, Cooper said the following:
"The president tweeted and played golf today, a day that saw two families bury their children. He did not mention them in his tweets."
>>Rapper Jay-Z Speaks Out About Now-Infamous Trump Comment
This is just yet another example of how Trump is only thinking of himself – and it's beyond disgraceful. However, Trump is in for a surprise; his downfall will be caused by Generation Z. Students of Marjory Stoneman Douglas High School are taking action, calling the President out, and are determined to make a change.
The world stands with them – even if their President doesn't. #NeverAgain.
Featured Image: twitter