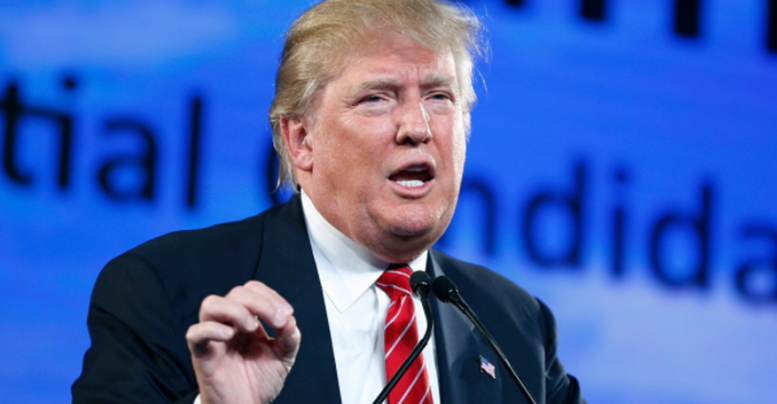 President Donald Trump has had quite the week. He's been making headlines since Monday, and unfortunately, the majority of this weeks' trending Trump news is negative in context. Considering Trump is the leader of one of the most powerful countries in the world, it's important for the masses to stay updated on what the businessman-turned-politician is up to on a weekly basis.
The week might not be over yet, but there's still a lot to cover. So, without further adieu, let's take a quick look at all Trump and his administration announced this week so far.
Trending Trump News
Monday, March 12, 2018:
On Monday, President Trump disclosed his support for arming teachers in U.S. classrooms. This announcement comes roughly a month after a 19-year old gunman walked into a Florida high school and shot 17 young, promising students. While many have fought for more gun control, Trump announced Monday that he supports the idea of teachers carrying weapons in American schools. This, to no surprise, sparked a considerable amount of backlash as not only do the majority of the masses disagree with this motion, but the president failed to change the age for purchasing a gun from 18 to 21.
Tuesday, March 13, 2018:
Last week, Trump announced his intent to impose tariffs of 10% and 25% on aluminum and steel imports. Similar to the announcement on Monday, this caused quite the stir. Then, on Tuesday, the boss of financial services firm JPMorgan Chase (NYSE:JPM) announced that Trump's latest trade policy is going to backfire, and "do more harm than good to the economy."
Wednesday, March 14, 2018:
Yesterday, Trump insinuated that if he cannot get a better trade deal with Seoul, then he will go forward with withdrawing United States troops from South Korea. The president went on to say that "our allies care about themselves," and "they don't care about us." Interestingly, some could argue the same for Trump and the United States.
Thursday, March 15, 2018:
There's quite a bit of trending Trump news today. First, the Washington Post reported that Trump has boasted about making up facts while discussing the trade relationship between the U.S. and Canada with Canadian Prime Minister Justin Trudeau. If this is true, Trudeau is in for quite the surprise, considering he has said that Trump is, if nothing else, a man of his word.
To top it off, the Trump administration imposed sanctions on a number of Russian individuals and organizations today. These sanctions are a direct retaliation for the meddling in the 2016 presidential election. Considering this is the most significant action taken against Moscow since the president was inaugurated, I'm not surprised to see this classified as trending Trump news.
The Takeaway
As you can see now, it has been quite the week. Check back in tomorrow to see if Trump makes another headline!
Featured Image: Twitter