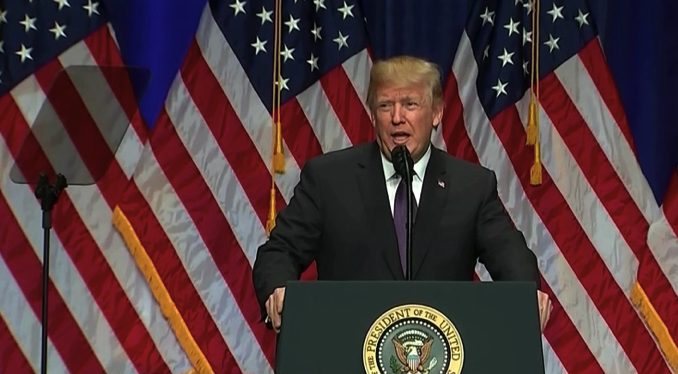 On Monday, President Trump publicly released his first-ever national security strategy. This is significant news as it informs the public of the framework for how his team deals with threats facing the United States. Additionally, it also reflects Trump's promise of "America First," which he first mentioned during the 2016 presidential campaign.
The document – which consists of 68 pages – was released by the White House, and Trump is scheduled to comment on it later this afternoon in Washington.
Last week, H.R. McMaster announced that the document is broken down into four categories: American prosperity, furthering American influence, defending the nation, and promoting peace through strength.
The national security strategy document suggests that America has a global power struggle, both in terms of the economy and the military, and it has very similar attitudes to what people had during the Cold War.
Featured Image: twitter