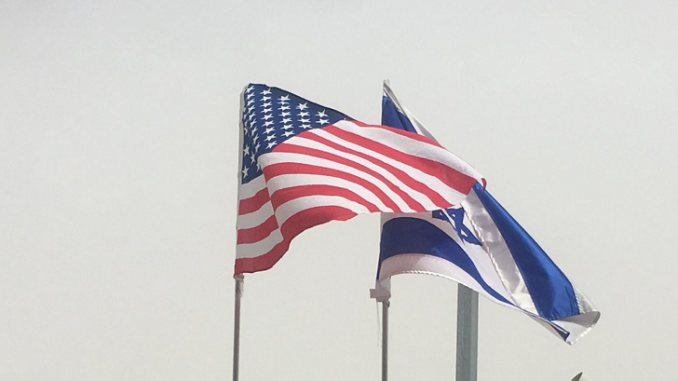 May 14th is a date that will now go down in history. And it will do so for two different reasons. The first reason is that today marks the day the US embassy opens in Jerusalem. The second reason Monday will go down in history is that it is the deadliest day Gaza has seen in years.
US Embassy Opens in Jerusalem
On Monday, the US embassy was officially relocated from Tel Aviv to Jerusalem. This was something in the back of everyone's mind, ever since Trump recognized Jerusalem as the capital of Israel back in December. While the White House expressed excitement over the move, not everyone had the same mentality. In fact, this is an extremely controversial move; one that has angered Palestinians and drew widespread scrutiny.
However, those in favor of the Trump Administration, along with those apart of the administration, are pleased with this news. Secretary Pompeo even praised the president on Twitter for making this move. He also praised the fact that the US embassy was able to open in Jerusalem on Israel's 70th anniversary of independence.
The president did not attend the ceremony, but he did send a message through a recorded video. Trump seemed to be praising himself a bit in the video, stating that the US embassy opening in Jerusalem is a "follow through" on his recognition of Jerusalem as Israel's capital. Further, Donald Trump stated that the US embassy opening in Jerusalem in 2018 is "many years ahead of schedule."
>>Canopy Growth Corp Applies to be World's First Cannabis Producer on NYSE
Meanwhile in Gaza
As Trump made his comments, nearly 60 Palestinians in Gaza were murdered by Israeli forces. This occurred near the fence with Israel. Over 2,400 other demonstrators were wounded. Israeli forces attacked Palestinian demonstrators with tear gas, firebombs, and ammunition.
Despite the tragedy, the Prime Minister of Israel thanked Trump for recognizing Jerusalem as the capital, he said: "we are here to stay."
Featured Image: Twitter