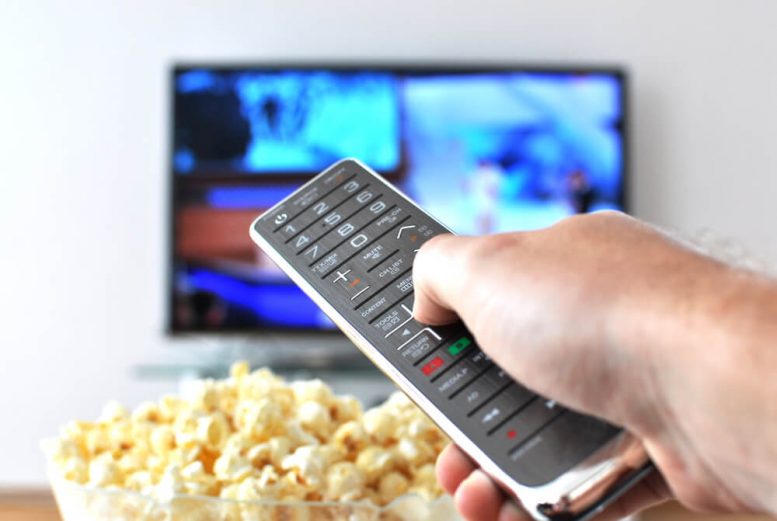 Streaming services have increasingly become the dominant form of television consumption for a number of years now. With the Netflix (NASDAQ:NFLX) model blazing a trail for quite some time now, other major media heavyweights such as Amazon (NASDAQ:AMZN) and Roku (NASDAQ:ROKU) have been eating into its market share, and industry giants like Disney (NYSE:DIS) and Apple (NASDAQ:AAPL) have hopped on those tailwinds with their own recently launched platforms.
Consumers are now spoiled for choice in the once monopolized streaming industry, and so too are investors hoping to benefit on the surge in demand for the streaming medium. Here, we'll follow up on our piece from August in which we assessed the stocks that could steal Netflix's throne by looking at how the recently launched Diseny+ and AppleTV+ services have fared in their first few weeks of availability, as well as how other preexisting services such as Roku and Amazon Prime have gotten on in the intervening months.
Disney+
The new service from Disney officially launched in North America on November 12, and judging by its suite of programming and its considerably undercut fee compared to Netflix, it is perhaps the greatest contender to the title of streaming service supreme. Labeled as the future of the company, Disney+ definitely offers the best range of choice. With 7,000 episodes and 500 films, the service features loads of classics from Home Alone to Toy Story, as well as new content from Star Wars and Marvel and all 30 seasons of The Simpsons—all for a market low of $7.00 per month.
The service has suffered a few teething problems with buffering, as well as a worrying hack that has seen thousands of accounts sold online already for as low as $3.00. However, from an investor's point of view, the early uptake of the service is definitely too strong to ignore. The Disney+ app has been downloaded more than 15.5 million times since November 12, and has generated over $5 million USD through in-app purchases. Millions of people are not only downloading the app but are also forgoing the free trial for a paid subscription.
Since November 12, Disney stock has seen some of its biggest gains of the year and currently trades near an all-time peak at $151.48. There's no denying that Disney+ is the future of the entertainment giant's operations, and could be the future of your investment portfolio also if you so chose.
AppleTV+
The streaming service from the world's leading phone maker launched on November 1 to considerably less rapturous applause than its Disney counterpart. While the service lacks the breadth of content that Disney+ boasts, its price tag of just $5.99 per month is one of the lowest on the market, as well as a free year being offered to purchasers of new Apple devices, of which there are sure to be many approaching Christmas, and to Apple Music Student members, a key demographic in the streaming wars.
>> WMT Stock Gains as Black Friday Sales Get Underway
While the content may be lacking in some departments, it's not without a few highlights that could be major pulling points. The Morning Show starring Steve Carrell and Jennifer Anniston has been released to positive reviews, while Oprah's Book Club is sure to be a big pull also. From the offset, it looks as though Apple will be placing more emphasis on pushing big names rather than organic content.
Current figures for the uptake of AppleTV+ are scarce, but the company is predicting it will bring in 100 million subscribers by this time in 2020, although that figure is most likely boosted by the giveaway on new devices. Nonetheless, it still pushes Apple closer to Netflix's base of 160 million subscribers. Apple shares are up 10% to $267.84 since the launch of the service, with seasonal spending and the launch of the new iPhone also factors in those gains.
The Best of the Rest
Roku was arguably the stock success story of the year, rocketing over 500% in a few short months from $27.02 to a peak of $169.86. While recent months haven't been as astonishing, the stock is still well above its 2019 opening price. Roku has the advantage of offering a single payment non-subscription service, which starts for as little as $30. This streaming stock remains a good one to watch because it integrates other streaming services into its platform, meaning increased competition in the sector actually stands to benefit Roku.
Amazon Prime Video has been around a little longer than some of its recent competitors, receiving its worldwide launch back in 2016. It was the first real threat to Netflix's dominance but has failed to really steal any of its subscriber base in the way Disney and Apple threaten to. Still, Amazon Prime's worldwide subscribers are now over 75 million and could reach 100 million by the end of 2020, according to BMO Capital, although many likely bought in for the other services available via Prime.
The Takeaway
If the streaming wars were a marathon, we'd probably be at the first-mile marker by now. Real competition in the field has been largely absent until now, and the two major competitors in Apple and Disney are still working out the kinks in their systems. Disney looks to have burst out the strongest, but the ability of Apple to hand its platform to anyone with an Apple device is a pulling point that can't be underestimated—just ask U2.
Featured Image: DepositPhotos © pincasso