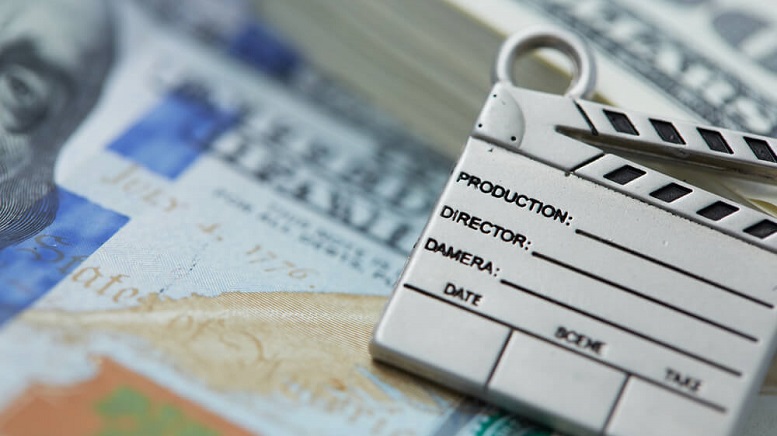 Everyone knows by now that Netflix, Disney, Apple, and a handful of other giants are suiting up for the streaming wars. This spring alone will see the launch of Comcast/NBCUniversal's Peacock and AT&T/WarnerMedia's HBO Max. With this much attention on the sector, it's easy to be bullish on entertainment stocks.
But the evolution of content doesn't begin and end with $100 billion+ companies. There are smaller players in this game that investors should be watching, as they potentially hold the balance of power.
After all, Apple (NASDAQ:AAPL) is reportedly spending $6 billion on new content for its Apple+ service. Netflix (NASDAQ:NFLX) spent $12 billion procuring content in 2018 and likely exceeded that in 2019.
There's a lot of money flowing into entertainment stocks. This means any company could potentially be bought out in order to strengthen a major streaming service. Just look at the $71.3 billion that Disney spent merging with Fox.
Let's take a look at some of the stocks caught in the middle of this money fight.
Entertainment Stocks: WWE
World Wrestling Entertainment Inc. (NYSE:WWE) launched its own streaming service, the WWE Network, in 2014. Over the trailing five-year period following that launch, shares grew 366%.
Lately, however, the wrestling company has fallen on hard times. At the end of January, WWE stock fell dramatically and is currently down 31.4%.
This was triggered by the departures of longtime executives George Barrios and Michelle Wilson. However, things got worse when WWE missed on its Q4 earnings. The company reported earnings of $0.78 a share on revenue of $322.8 million, but analysts were expecting earnings of $0.74 a share on revenue of $333.3 million.
>> EXPE Stock Jumps After Providing Double-Digit Profit Guidance for 2020
Now, according to chairman and occasionally on-screen bad guy Vince McMahon, WWE is considering selling its streaming rights.
"Well, we have a lot of options. Right now there's no better time to exercise the selling of our rights to all the majors who are really clamouring for our content. So that could be a significant increase, obviously, in terms of revenue."
At least one analyst has theorized that Amazon (NASDAQ:AMZN) could be the new home of WWE's content. Pro-wrestling might be an especially attractive investment for a company like Amazon, as it brings its already-loyal fanbase with it.
"WWE's live programming is highly differentiated and its Raw, Smackdown, and NXT brands are worth more than being any one of 500 series that have no builtin audience or brand," Needham analyst Laura Martin explained to CNBC.
Entertainment Stocks: Roku
Roku (NASDAQ:ROKU) was one of the big success stories of 2019. It closed the year 337% higher than it began, and some analysts believe this could be just the beginning for Roku.
The platform gives consumers access to thousands of paid and ad-supported streaming services. This has made it incredibly popular for viewers who don't want to go all-in on just one or two of the major services.
Roku already has over 27 million active accounts, growing 40% last year alone. The majority of the company's revenue now comes from digital advertising and smart TV licensing.
Just as minnows feed off of the movement of sharks, Roku wins from the moves of major entertainment stocks like Netflix and Disney (NYSE:DIS). As the various streaming services become more attractive, more and more consumers are cutting the cord. Roku benefits from this cord-cutting without having to invest in content for itself.
Furthermore, as the possibility of an economic slump hangs over us, consumers are likely to gravitate toward low-cost entertainment solutions like Roku.
Investors should watch both Roku and WWE to see how the streaming wars inadvertently add value to these stocks (or don't). Doing so could prove to be more entertaining—and more lucrative—than any TV show or movie this year.
Featured image: DepositPhotos © nikolodion