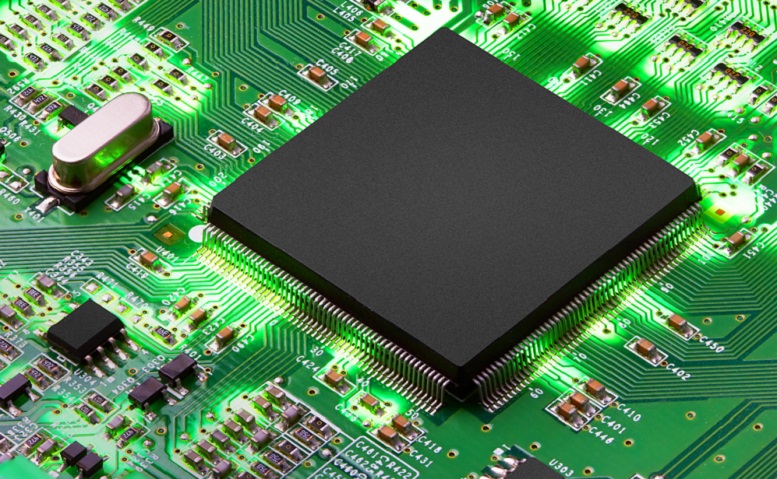 With several interesting trends like the Internet of Things and artificial intelligence on the rise, it is an exciting time to be investing in the technology sector. What's more, it is also a profitable time to be a tech-focused investor, as this space has been among the strongest performing sectors all year.
And while the behemoths like Microsoft (NASDAQ:MSFT) and Apple (NASDAQ:AAPL) may hog all the headlines, it's really been the companies powering their technologies—the semiconductor manufacturers—that have had a strong year on the markets.
Indeed, as our "Computer and Technology" sector has gained nearly 26.31% year-to-date, semiconductor companies have been a driving factor behind its growth. The aforementioned emerging tech trends have created new consumer demand, and the semiconductor makers are delivering.
Luckily, the proven Zacks stock-picking methods are effective across all industries. Check out these Zacks Rank #1 (Strong Buy) semiconductor stocks right now:
1. Lam Research Corporation (NASDAQ:LRCX)
Lam Research is a designer and manufacturer of semiconductor processing equipment used in the fabrication of integrated circuits. The company is recognized as a leading supplier of front-end wafer processing equipment to the worldwide semiconductor industry.
LRCX is an exciting growth and value pick. For its full fiscal year, which ends in June, our consensus estimates are calling for EPS growth of 48% and revenue growth of 29%. And although shares have soared nearly 75% this year, the stock's P/E ratio of 12.50 and PEG ratio of 0.84 are still better than their respective industry averages.
LRCX was dragged down in the recent tech selloff, but shares are already rebounding, meaning the dip could be an opportunity to buy at a discount.
2. Intel Corporation (NASDAQ:INTC)
Intel is the world's largest semiconductor manufacturer. Its status as an industry leader means that the stock isn't an exciting young growth pick like many others in this space, but with Intel, investors know they are getting a stable company that has its hands in nearly every emerging trend in the tech sector.
After crushing earnings estimates by over 20 cents in its latest quarter, Intel is riding some strong momentum right now. Our consensus estimate for its current-quarter earnings has gained three cents over the past 60 days, and we now expect the company to report EPS growth of 9%.
Intel is also generating about $4.44 in cash per share, which nearly triples the industry average, and its dividend of 2.33% is respectable for a tech stock and further highlights the company's financial stability.
3. STMicroelectronics N.V. (NYSE:STM)
STMicroelectronics is a French-Italian semiconductors company that develops circuits and discrete devices for use in microelectronic devices. The company specifically tailors its tiny, low-power technology for use in a wide range of Internet of Things products.
It has been a year of aggressive growth for STM, and the firm is expected to conclude its fiscal 2017 with EPS growth of 217% and sales growth of 18%. That expansion is expected to continue into fiscal 2018, with current consensus estimates calling for earnings to grow an additional 31% and sales to pop a further 10%.
STM is also currently sporting a beta rating of 0.78, so it should be hypothetically less volatile than the market average. Nevertheless, the stock has fallen off its highs in the recent tech selloff, so investors could be getting a bargain right now.
Article syndicated under license from Zacks via QuoteMedia.