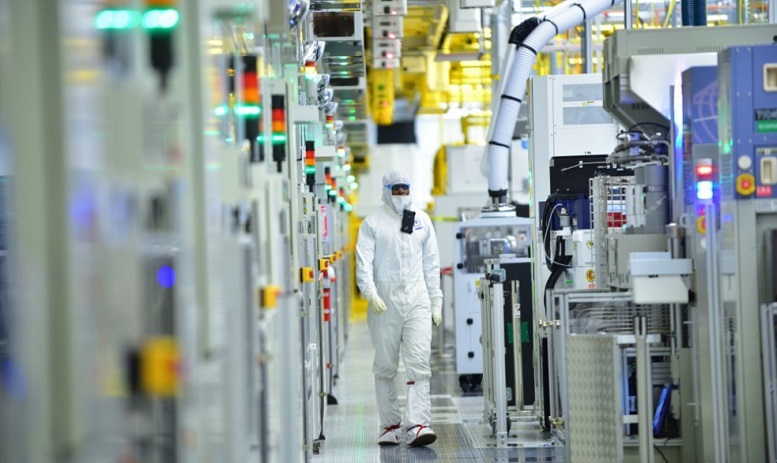 Chip giant Intel (NASDAQ:$INTC)'s Cannon Lake is finally expected to proceed into mass production after a delayed start. Before investing, here is a breakdown of everything you need to know.
While speaking on the company's July 27 earnings, Brian Krazanich indicated that the chip will likely be ready to ship in the first half of 2018.
3 Things Investors Need to Know about Cannon Lake:
Low-Power Computers Only
It's no secret that Intel intended the design of Cannon Lake-based processors to be a subset of the personal computer market. That being said, the Y-series parts of Cannon lake are very low-power chips suitable only for computers like Apple's (NASDAQ:$AAPL) 12-inch Macbook, while other "U"-series parts are aimed at thin and light mainstream notebooks.
On the other end, Intel recently released Kaby Lake Refresh and will soon be releasing the Coffee Lake processor families for high-power and performance personal computers.
First-gen 10 nm Technology
As indicated by the company, Intel plans to produce three variants of its 10nm technology including: 10nm, 10nm+, and 10nm++. Cannon Lake chips are built using the company's first generation 10nm technology: 10nm.
In theory, the 10nm technology will deliver more than double the transistor density of its previous model, the 14nm. That means Intel should have room to fit many more features while enhancing functionality into the Cannon Lake parts than the predecessors.
Optimized Architecture
While Intel has been using Skylake architecture for the past several years, with Kaby Lake, Kaby Lake Refresh, and Coffee Lake chips as no exceptions. The CPU core and graphics processors were debuted in 2015.
Cannon Lake will be the first of its kind to see an upgrade from the 2015 Skylake architecture, as it will have improved CPU and graphic processors, and support for newer, better memory technologies like LPDDR4. More bonuses? Boosted performance, power, and battery life.
Featured Image: twitter