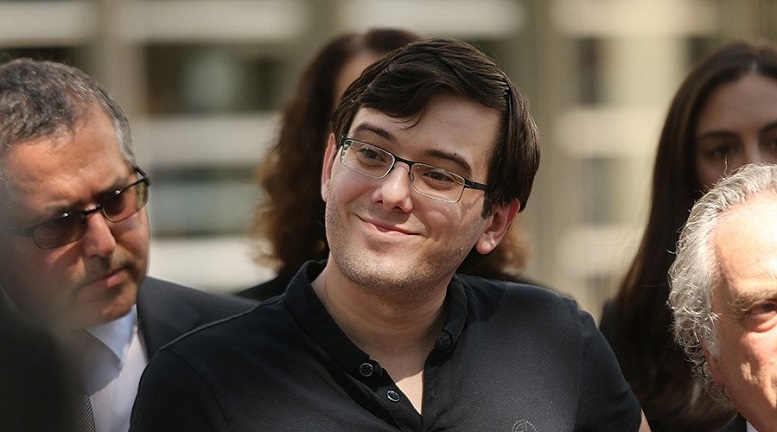 On Friday, August 4th, the infamous "Pharma bro" Martin Shkreli was found guilty of three counts of securities fraud. However, he was found not guilty of five other crimes he had been accused of regarding the hedge funds he managed and Retrophin (NASDAQ:$RTRX), a pharmaceutical company he co-founded and served as CEO at for a period of time.
During Shkreli's trial, prosecutors argued that he had cheated investors out of millions of dollars by falsely advertising his two hedge funds and then attempted to repay them with stock and money he'd taken from Retrophin. The prosecutors had evidence and a number of testimonies that showed how Shkreli made false claims of his hedge funds – MSMB Capital and MSMB Healthcare – by saying that he had experience in running hedge funds and stating that his investment strategy was low risk. He had then claimed positive returns to his investors even after he'd lost the money from investors. When the investors had asked for their money in cash, Shkreli avoided the situation by making excuses and suggesting other ways to pay them back. The prosecutors then said that Shkreli incorrectly used Retrophin's stock and cash to pay the investors of the funds.
Two of the securities fraud claims that Shkreli was found guilty of were related to these hedge funds. The other securities fraud he was found guilty of was his connection with Retrophin. However, Shkreli was found not guilty for incorrectly using Retrophin's stock and cash to pay the hedge fund investors.
The divided verdict of Shkreli's trial was made at around 2:37 PM EDT after a trial at Brooklyn's federal court that lasted for more than a month. It was made on the 5th day of jury deliberations and the split decision surprised many, including Shkreli himself. Despite being charged guilty of three counts of fraud, Shkreli seemed content with the final verdict. "I think we are delighted in many ways," he told reporters just outside the courthouse. "I'm delighted the jury did its job … maybe they found one of two broomsticks, but at the end of the day we were acquitted of the most important charges in this case." Shkreli also tweeted about the results of the trial through his account @SamTheManTP, saying that, "After that witch hunt, I'll take it. MSMB investors tripled their money, on average, EXCLUDING any settlements."
However, it seems like both defense and prosecutor were pleased with the results. United States Attorney Bridget Rhode, who was part of the prosecution team in Shkreli's trial, stated, "We're gratified as we stand here today at the jury's verdict."
"Justice has been served," Rhode added.
The judge of the trial, Judge Kiyo Matsumoto, has yet to set a sentencing date for Shkreli. The 35-year-old faces as much as 20 years in prison. However, it is likely that Shkreli will be charged with much less time behind bars due to a lack of criminal record, as well as other factors. Matsumoto will most likely set a sentencing date after the prosecutor and defense lawyers settle on just how much money Shkreli must give up.
The defense, led by lawyer Benjamin Brafman, noted that Shkreli could have been made to give up more of his money had he been found guilty of the charges accusing him of ripping off Retrophin. Brafman believes that Shkreli's punishment would be more lenient with the current verdict. "I think this verdict is a reasonably good verdict under the circumstances… we are 90 percent pleased," Brafman said. He also noted that Matsumoto will need to be extremely careful when sentencing Shkreli, since he doesn't carry criminal history.
Shkreli became widely known after he raised the price of a drug called Daraprim by more than 5,000% in 2015 as CEO of Turing Pharmaceuticals (traded privately). He'd made the drug unaffordable seemingly overnight.
The criminal trial that Shkreli faced was unrelated to him raising the price of Daraprim.
Featured Image: twitter