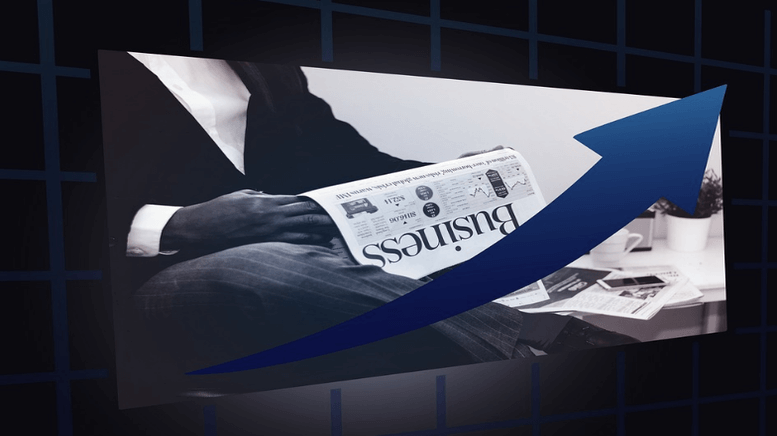 The coronavirus pandemic has caused a lot of volatility, with equity markets dropping into bear territory, but blue chip tech stocks could hold some opportunity for investors. Although the COVID-19-driven sell-offs have wiped returns in tech stocks. the industry is still attractive because of rapid digital transformation. The evolution of new technologies like cloud computing, artificial intelligence, machine learning, and the deployment of the latest fast 5G network could be main tailwinds in the industry.
Most importantly is that the blue chip tech stocks that are not typically popular for paying dividends are now paying shareholders incredible yields. The turmoil caused by COVID-19 has pushed the companies out of a tradition of not offering dividends, and now they are, although at a lesser stock price upside relative to other fast-moving companies. As a result, these blue chip tech stocks deserve attention from investors because they still offer some valuable components and services behind recent tech advances, such as AI, cloud computing, and mobility.
Here are three blue chip tech stocks with strong fundamentals and great business models for long-term growth. Although the stocks are beyond the high-growth mode, they nevertheless offer high dividend yields and promising business growth.
Top 3 Blue Chip Tech Stocks to Buy in 2020: Broadcom Inc. (NASDAQ:AVGO)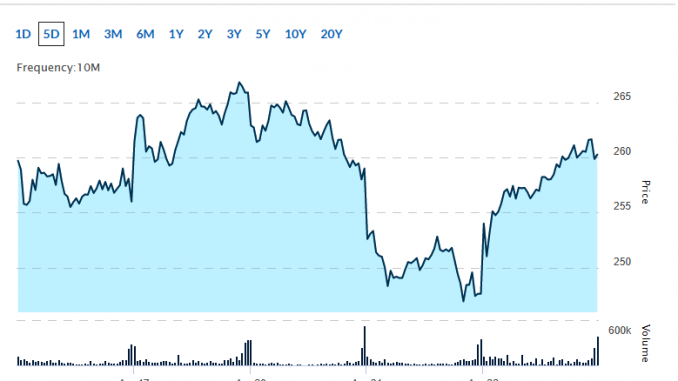 Broadcom is a network equipment and semiconductor manufacturer that has been growing considerably through acquisitions over the years. The company has been adding software to its portfolio to enhance its reach in data centers via the acquisitions of CA Technologies and Brocade, as well as the takeover of NortonLifeLock's business security division.
With these acquisitions, the company has managed to grow in the past few years, even when its hardware and core chips solutions suffered from the decline in demand in the semiconductor market. In Q1 2020, the company's YoY revenue was up 1%, with free cash flow increasing 9% to around $2.2 billion. It seems that the expansion to software infrastructure is paying off, but the company's 2020 outlook seems uncertain.
>> 3 Renewable Energy Stocks to Buy Right Now
The acquisitions have left Broadcom with a total debt of $44.7 billion, but as of the end of Q1, the company had cash and cash equivalents of $6.4 billion, which is enough to pull it through the coronavirus-driven downturn. Broadcom shares are 18% down year to date, but the company offers a yearly dividend yield of 5.1%.
Top 3 Blue Chip Tech Stocks to Buy in 2020: Seagate Technology (NASDAQ:STX)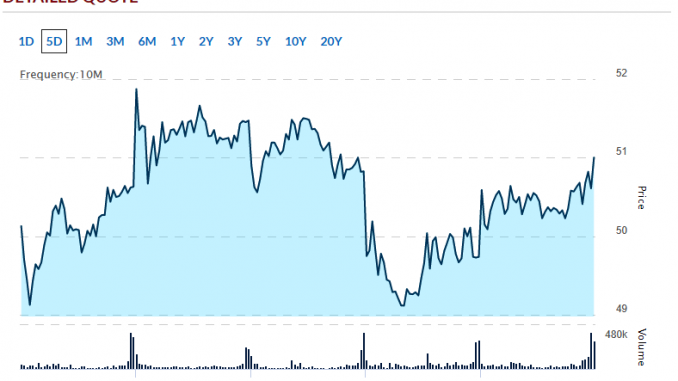 Another blue chip tech stock investors should be eying is hard disk drive maker, Seagate Technologies. Hard disk drives (HDDs) are mainly used in laptops, PCs, and data centers for the storage of data. Although HDDs are not new innovations in the tech sector, the company has been making advances with its key hardware and is expanding into chip markets like solid-state chips.
Seagate had been grappling with a cyclical decline in sales before the COVID-19 pandemic. Management has warned that YoY growth this quarter could be impacted. But the bright side is that memory chip demand is a long-term thing, and with data centers and smart devices expected to grow going forward, the company's long-term prospects look good.
Seagate is a profitable company, and even when sales started declining in 2018-2019, the company's free cash flow was 1.2 billion, with a 12% profit margin. This is adequate cash to cover the company's dividend yield of 5.4%. Its balance sheet is strong, with cash and investments of $1.7 billion and a debt of $44.1 billion.
Top 3 Blue Chip Tech Stocks to Buy in 2020: Corning Incorporated (NYSE:GLW)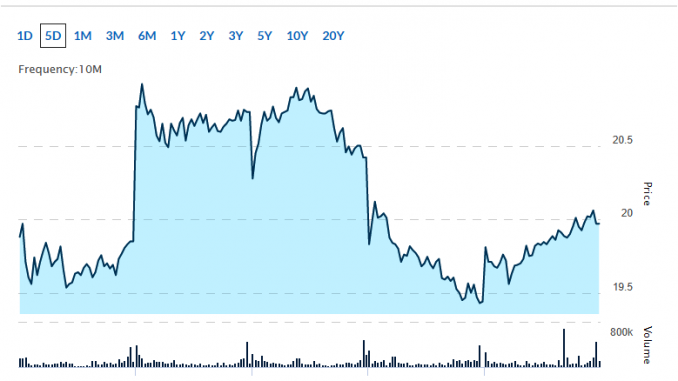 Another blue chip tech stock showing massive potential is Corning Incorporate. The company is behind the technology of all glass things. In 2016, it sold half of its stake in Dow Corning business for $4.8 billion to Dow Chemical and bought the communications segment of 3Min 2018 for $900 million. The company has also made other fiber-optic purchases. Although it is a glass manufacturer, the company focuses on consumer electronics, communication, and medical equipment.
Even before the pandemic, its sales had begun to ebb; in Q4 2019, its YoY revenue dropped 7%, but revenue was up 2% for the whole year. Shares have plunged 30% year to date, which has pushed the dividend yield to 4.5%. The company will still likely have long-term prospects, since it is involved in making computers, smartphones, and TVs. Most importantly, Corning is developing equipment utilized in deploying 5G networks.
Bottom Line
Despite the coronavirus-driven downturn, these three blue chip tech stocks have strong fundamentals and could yield significant returns for investors in the long-term.
Featured image: Pixabay