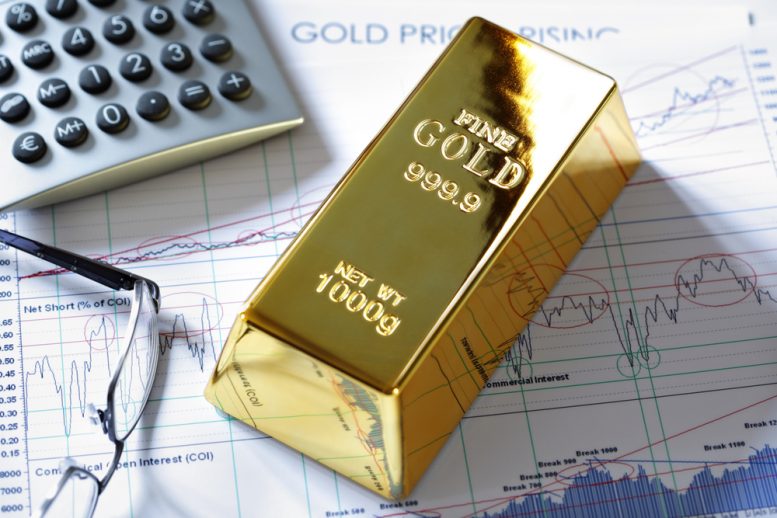 Major stock markets continue to take a weekly beating, pushing investors towards gold stocks to help protect their portfolios.
The S&P 500 lost 10.59 points, and the Dow Jones shed 90.89 points on Friday as US investors weighed new economic data and retail earnings results against hopes of the economy opening soon.
US retail sales dropped a record 16.4% in April, which was far worse than the 12% plunge economists were expecting.
It isn't surprising to see the steep decline in retail sales when you consider that stay-at-home restrictions and business closures are still in place. However, it was surprising to see a decline in the grocery store sector.
Although these results spell bad news for retail investors, ongoing trouble in the markets is generating a ton of lucrative opportunities for gold investors.
The retail data sent gold price up once again past the $1,750 mark on Friday, with June gold futures increasing 0.61% to $1,751.50 an ounce.
Gold stocks were also in the green Friday, some of which were up over 10% by market close. If you want to get in on the gold rush, which could see prices above $3,000 in the next 18 months, here are the top gold stocks to consider.
Top Gold Stocks to Watch: Barrick Gold Corp. (TSX:ABX) (NYSE:GOLD)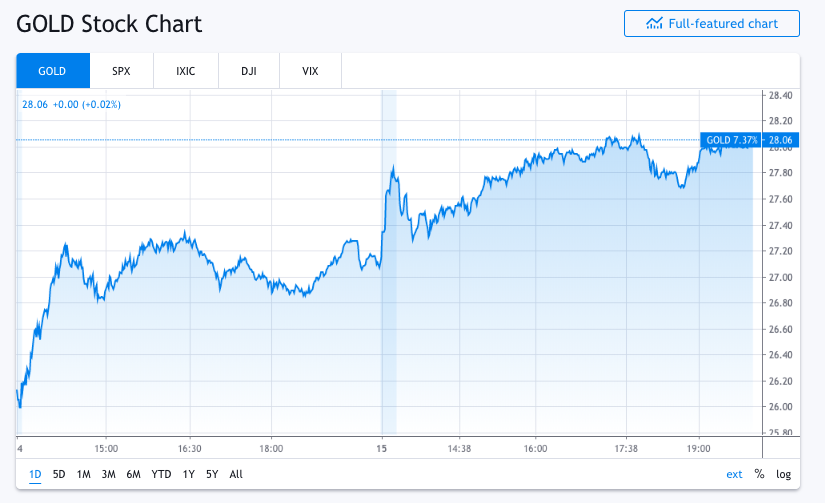 It's not surprising to see Barrick Gold Corp on the list of top gold stocks this month, as the company continues to increase its revenue and add value for shareholders.
>> Best Tech Growth Stocks to Watch in May 2020
In its first-quarter 2020 financial results, Barrick Gold reported total sales of $2.72 billion, which marks a 30% increase year-over-year. The company also increased its adjusted earnings per share by 45.5% to $0.16.
In regards to operational highlights, total gold production in Q1 2020 was 1.25 million ounces, which is down 9% from Q1 2019. The company also saw an increase in its cost of sales, which went up 9% to $1,021, as well as its all-in sustaining costs (AISC), which jumped 16% year-over-year to $954.
Of course, with gold prices continuing to rise, Barrick Gold should continue to remain on top.
GOLD stock increased by 3.54% on Friday to $28.10, while the company's TSX-listed stock, ABX, jumped by 3.8% to CA$39.56.
GOLD is up 51.97% for the year, and ABX is up an impressive 64.8% since the start of 2020.
Top Gold Stocks to Watch: Kinross Gold Corp. (TSX:K) (NYSE:KGC)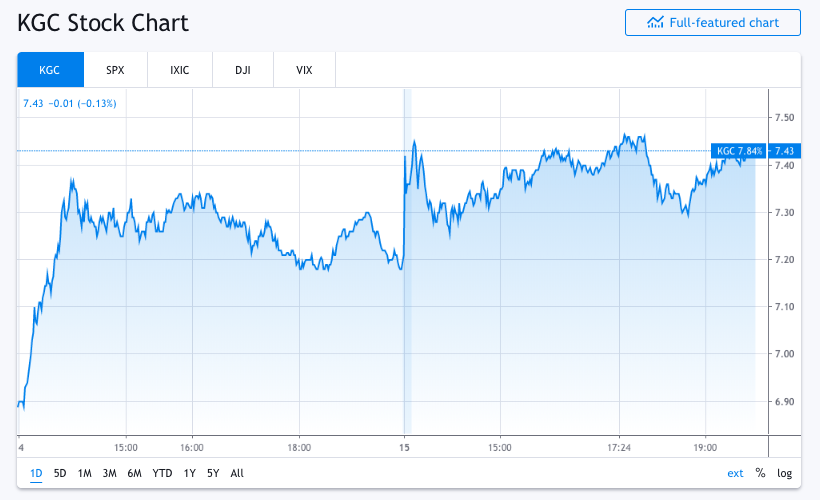 Next up on the list of hot gold stocks is Kinross Gold Corp., a gold producer with operations in North and South America, Russia, and West Africa.
On May 5, the company reported strong Q1 2020 results, which included low net debt, increased margins, and strong free cash flow.
Some highlights from Kinross Gold's first-quarter results include production of 567,327 attributable gold equivalent ounces (Au eq oz) and sales of 552,742 Au eq oz, operating cashflow of $299.6 million, and a 33% attributable margin per Au eq oz.
The company also doubled its net earnings year-over-year to $122.7 million, or $0.10 per share, and increased its adjusted net earnings by 53% to $127.4 million.
By market close Friday, Kinross Gold stock was up 3.33% to $7.44 on the NYSE, which marks a 52-week high. But what's even more impressive is the company's share price is up 56% so far in 2020.
Top Gold Stocks to Watch: Franco-Nevada

(TSX:FNV)

(NYSE:FNV)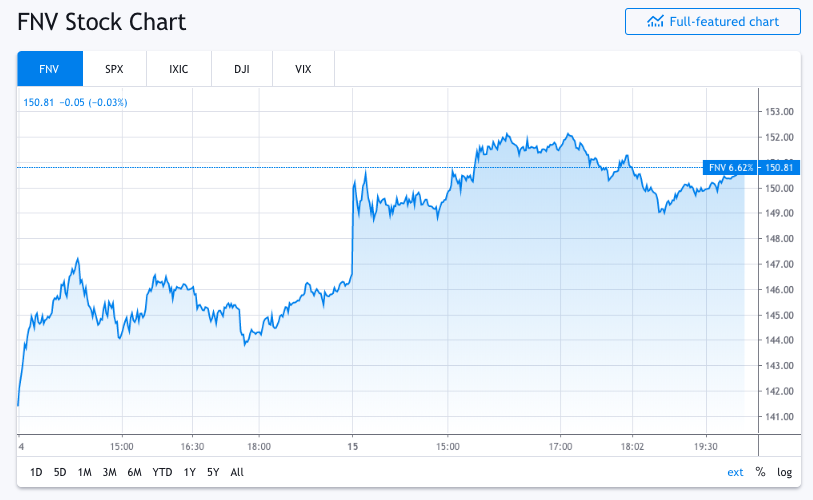 Although gold streaming and royalty company Franco-Nevada isn't a gold miner, it's still one of the top gold stocks this month.
The main reason is because the company's business structure provides exposure to gold without the risks involved with a gold mining stock.
Franco-Nevada buys gold from third-party miners at pre-determined percentages in exchange for providing those miners with up-front funding.
Being a gold streaming and royalty company offers Franco-Nevada two major advantages: it doesn't bear the costs and risks associated with gold mining, and it gets to procure gold at rates that are a lot lower than gold spot prices.
In its full-year 2019 results, Franco-Nevada reported record gold sales, income, and revenue. The company also increased its dividends for the 12th year in a row.
In May, the company's Q1 2020 results revealed that it's still doing quite well despite the global pandemic. The Q1 2020 quarterly dividend was declared at $0.26 per share, a 4% increase from the previous quarter.
Takeaway
There's no denying that the gold market is hot right now. The gold price has consistently breached the $1,700 mark over the last few months and could go much higher still.
In fact, if analysts at the Bank of America are correct, the price of gold could hit $3,000 in the next 18 months.
There are plenty of gold stocks out there that will prove to be lucrative pickups, but the aforementioned top gold stocks are definitely the first place to start looking.
Are there any hot gold stocks on your watchlist? Tell us about them in the comments!
Featured Image: Depositphotos © BrianAJackson