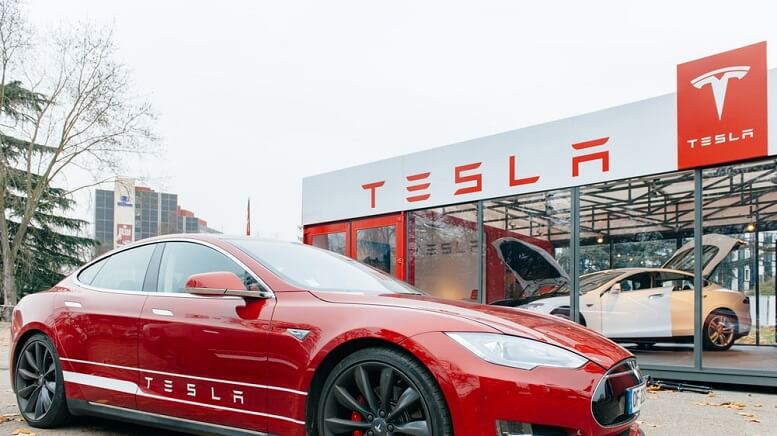 2019 has been a rollercoaster year for premier electric vehicle manufacturing giant Tesla Inc (NASDAQ:TSLA), and TSLA stock has had a rough time as a result. After having performed impressively for much of December, Tesla's stock continues to fall on Tuesday after leading brokerage firm Cowen released a bearish note on Monday.
What are Analysts Saying?
In an alarming note, Cowen stated that the company's most popular model of the electric car, the Model 3, is reaching 'demand saturation' and the stock price is going to drop by as much as 50% from the current levels. After the publication of the note, TSLA stock dropped by as much as 4.9% before making a bit of a recovery.
Jeffrey Osborne, the Cowen analyst who authored the note, stated that Tesla is going to miss its delivery projection of 360,000 to 400,000 electric vehicles for the full year. He stated that the company's deliveries for the full year might end up being only 356,000 in the end.
TSLA stock is down 1.50% at $408.45. The stock was down over 3.50% in Monday's trading session.
In addition to that, Osborne added that due to demand saturation, the deliveries for the Model 3 are going to decline both sequentially and year-on-year. The report is quite bearish, and the effect on TSLA stock did not come as a complete surprise for many market participants.
In the note, Osborne stated, "Excluding the Netherlands and China, we expect Model 3 deliveries to be down 9% quarter over quarter and 7% year over year in the fourth quarter." He added that he expects such low figures due to the demand saturation for the Model 3 at this point in time.
>> BA Stock Hits Four-Month Low as CEO Resigns Over 737 MAX Crisis
Initially, Cowen had projected the company's deliveries for Q4 2019 to be at 95,000, but now it has revised its estimate to 101,000. While the company's expansion into China has been touted as a major positive, Cowen believes that the impact of the market on Tesla's growth is overstated. It remains to be seen how TSLA stock performs over the course of this week.
Featured image: DepositPhotos © ifeelstock