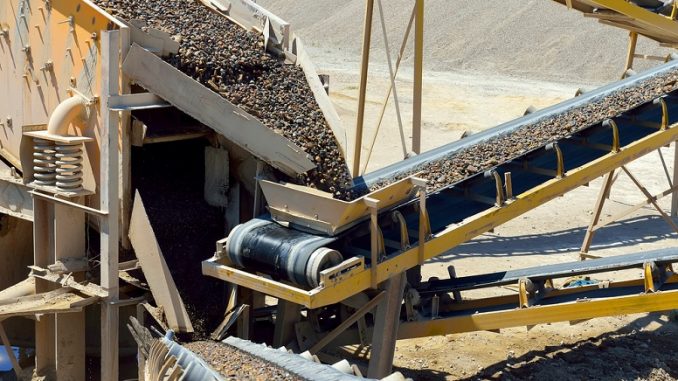 2018-10-15 09:30 ET – News Release
Mr. Matthew Rhoades reports
UNITED BATTERY METALS TRIPLES VANADIUM LAND PACKAGE
United Battery Metals Corp. (OTCBB:UBMCF, CSE:UBM) has more than tripled its original land position in the Wray Mesa region from approximately 900 acres to over 3,000 acres. The Wray Mesa project, located on the Colorado plateau, is situated in westernmost Colorado and eastern Utah and is located within the vanadium-rich Uravan mineral belt in the Colorado plateau. Wray Mesa is also situated within the prolific La Sal Creek mining district, a district known for its anomalously high vanadium-to-uranium ratios.
The company's initial Wray Mesa land position included 45 claims totalling 900 acres in Montrose county, Colorado. Newly acquired claims, through staking, include more than 90 claims in Utah and an additional 17 claims in Colorado. This brings the total land package to more than 3,000 acres, all of which is a contiguous landholding and 100 per cent held by the company. The staking follows a complete review and compilation of all historical data available for the Wray Mesa project, which led the company to identify new areas for further exploration.
The configuration of the land package has a dominant east-west orientation, parallel to the mineralization trend of the La Sal Creek mining district and extending westward toward the town of La Sal and La Sal Junction. It has long been known that the vanadium occurrences in the La Sal Creek mining district have an east-west orientation, and this new land acquisition takes advantage of that trend and targets two areas of known historical mineralization that have not been mined.
In these newly acquired claims, there is an area of mineralization named Whiskey. Historical drill intercepts at Whiskey included five feet of 0.98 per cent triuranium octoxide equivalent (eU3O8) (in drill hole WM-260-80) and 1.5 feet of 2.4 per cent U3O8 equivalent in drill hole WM-376-80. Uranium is used as a very helpful proxy in the search for vanadium on Wray Mesa as the ratio of vanadium to uranium is typically 6:1. Holes drilled in 2007 and 2008 by Anthony Kovschak intersected 3.0 feet of 0.45 per cent eU3O8 and 2.0 feet of 0.26 per cent eU3O8 in the immediate vicinity.
In addition to the newly acquired claims, the company is continuing to explore and plan a drill program on its original Wray Mesa project. As per the National Instrument 43-101 technical report on the Wray Mesa uranium property, Montrose county, Colorado, United States, completed on July 29, 2013 (available on company's website and SEDAR), previous drill results indicate that there is an indicated resource of approximately 85,500 short tons at an average grade of 0.16 per cent eU3O8 for a total of 271,000 pounds of contained uranium. Inferred resources total 57,400 short tons at an average grade of 0.15 per cent eU3O8 for a total of about 169,000 pounds of contained uranium. The vanadium occurrence for the two categories, listed for interest only and based on a conservative vanadium-to-uranium ratio of 6:1, would be 1,626,000 (0.95 per cent average grade) pounds and 1,014,000 (0.88 per cent average grade) pounds, respectively.
"We are very excited to increase our exploration footprint in this strategic part of the Colorado Plateau,"
said president and chief executive officer, Matthew Rhoades.
"With this land acquisition, we are able to fully leverage the deep understanding that our director, Anthony Kovschak, CPG, has of the underlying geology and orebodies at Wray Mesa. Anthony Kovschak has direct working experience in this immediate area and actively explored it a decade ago. Anthony Kovschak has more than 40 years of experience working in this area of eastern Utah and western Colorado. We have a very strong understanding of the geology in the area as well as the right team to move this project forward. This expansion signals our commitment to exploration in the area and we look forward to expediting our exploration efforts and advancing regional relationships."
Because of these initial results, the company is encouraged to rely on its local expertise and to shall continue its drill program on Wray Mesa.
Further to the company's press release dated Sept. 24, 2018, the company has retained the services of an additional service provider for market awareness. The company has engaged Native Ads Inc., an arm's-length service provider to the company, which does not directly or indirectly own any of the company's securities. The company has paid Native Ads the amount of $250,000 (U.S.).
Qualified person
George Sharpe, PGeo, director of the company, is the qualified person as defined under National Instrument 43-101. Mr. Sharpe has reviewed and approved the scientific and technical information in this news release.
We seek Safe Harbor.
© 2018 Canjex Publishing Ltd. All rights reserved.