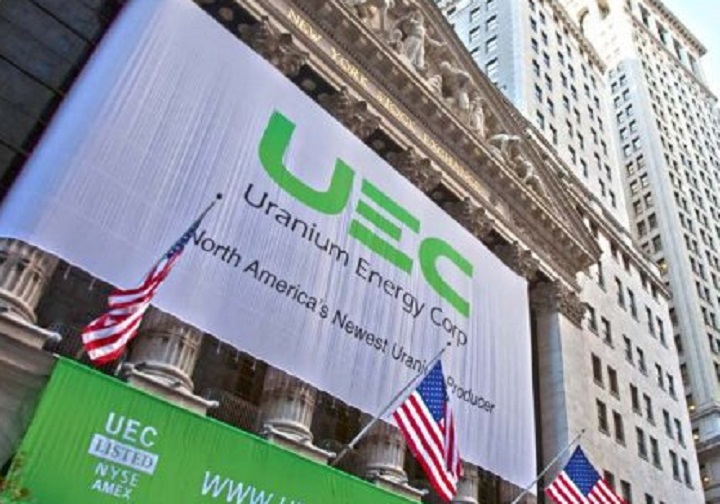 Shares in Uranium Energy Corp. (NYSEMKT:$UEC) increased on July 10 after the junior miner and exploration firm announced that it had exercised a previously disclosed option to acquire CIC Resources.
Under the terms of the deal, Uranium Energy Corp now has 100% ownership of Alto Parana, an exploration stage titanium projected located about 100 km from capital Ciudad del Este.
Despite being the first non-uranium asset the company has put its hands on, Amir Adnani, the President, and CEO of the Texas-based company stated that it was a chance to acquire a large, advanced asset within a familiar jurisdiction.
"Leveraging our in-country presence and know-how, we identified a timely and strategic opportunity to consolidate over 70,000 hectares making up the Alto Parana titanium project and its pilot plant for the benefit of UEC shareholders," said Adnani.
According to Rob Chang, an analyst at Cantor Fitzgerald, UEC "would be best served focusing on its core uranium capabilities." However, he did recognize that Alto Para was acquired at a low cost, and added that the value of such an acquisition "could be recognized in several ways, including future monetization."
Luckily, investors reacted in a positive manner to the news and shares were trading in New York at $1.68 at 10:12 AM EDT. To put that into perspective, that's 4.35% higher than their closing price on Friday.
The Alto Para property expands over an area of 70,498 ha of land and is located near Itaupu, which is the second largest hydroelectric dam in the world.
It's not a surprise that UEC is branching out into the world of titanium as it can be alloyed with iron, aluminum, vanadium, molybdenum, and other elements, to produce strong, lightweight alloys for aerospace applications, such as missiles, spacecraft, and jet engines. Additionally, it is also the metal that is used in the body of Apple's MacBook line, which helps them have that signature lightweight frame.
Featured Image: Twitter