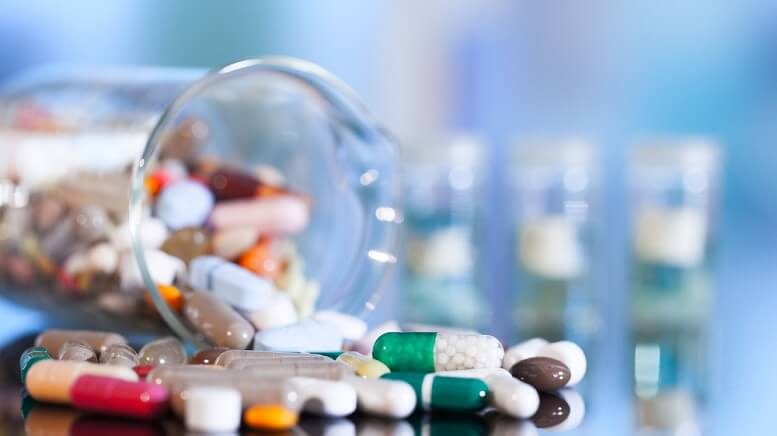 Mylan stock has dropped 8.5% today after Mylan (NASDAQ:MYL) was slammed by two prominent US lawmakers.
Coordinated Obstruction
The company, along with two other major pharmaceuticals, is being investigated as part of an ongoing probe by the US House of Representative's oversight panel into drug prices. The companies were accused of "apparent efforts to stonewall" and "coordinated obstruction" by the chair of the committee, Elijah Cummings, D-Md., and presidential hopeful Senator Bernie Sanders. It compounds a poor month for Mylan stock, which dropped as much as 15% in the first week of August trading following the announcement of a new deal with Pfizer (NYSE:PFE).
The lawmakers decided to open the investigation after a lawsuit filed by 44 states in May accused the companies of inflating drug prices and stifling competition from other generic drug manufacturers. A spokesperson for Mylan said "we have not found any evidence to corroborate the allegations. We are prepared to make our case in a court of law and are confident that the civil case against Mylan and its employees is meritless." Tackling big pharma has been one of the biggest campaign points for Bernie Sanders as he seeks to run for US President for the second time.
>> M Stock Plunges 15% on Poor Q2 Report Caused by Store-Wide Markdowns
A Bad Year for Mylan Stock
Mylan stock has been on the decline all year, having fallen as much as 47% from a February high of $32.10. Today's news is just the latest development in a long line of bad press for Mylan, which has come under massive scrutiny for raising the price of its flagship EpiPen product—which has saved countless lives in its treatment of anaphylaxis. Executives of the company have in the past been described as "filthy rich" by Rep Cummings in the past.
The future shows no signs of this probe going away, which may be bad news for Mylan stock. With the Democrats regaining control of the House and listing prescription drug costs as a priority, and a spike in visibility for the issue of rising drug costs that will be inevitably brought about once Bernie Sanders' presidential campaign kicks off, it may be a worrying time for speculators of Mylan stock.
Featured image: DepositPhotos @ motorolka