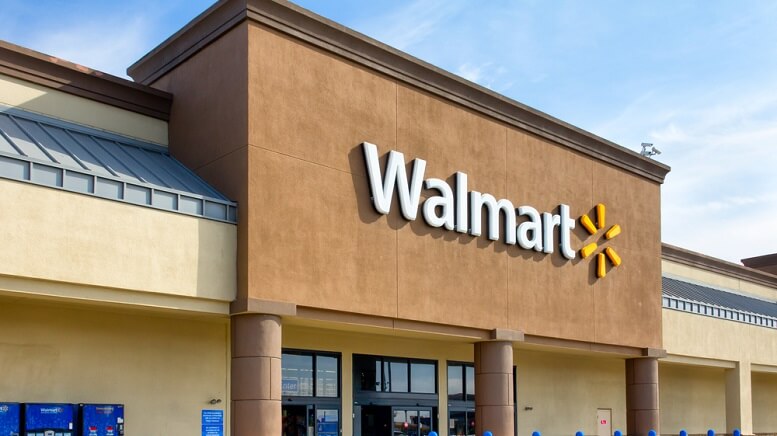 WMT stock is rising today as Walmart (NYSE:WMT) welcomed Back Friday bargain hunters for what is the busiest shopping day of the year.
Busiest Black Friday Yet?
Walmart has become a mainstay of the annual spending spree, in large part down to its proficiency in both brick-and-mortar stores and its digital presence. With shoppers expected to spend over $7 billion USD this year, Walmart looks to be one of the biggest gainers and the market is reflecting that, with WMT stock currently trading near an all-time high.
Under the leadership of CEO Doug McMilon, Walmart pursued an aggressive strategy of bringing its e-commerce operations to a point where it could genuinely rival Amazon (NASDAQ:AMZN) through price matching, an improved website, and attractive delivery options. It also had the added benefit of leveraging its nearly 5,000 US locations as fulfillment centers and pick-up points. WMT stock is currently trading for $119.09.
In addition to Black Friday driving huge traffic into stores, Walmart also recently announced its deals for Cyber Monday, which is the first Monday after Black Friday in which substantial online sales are launched. Given that Walmart is one of the few retailers with a sizeable presence both online and in-store, the gains in WMT stock can expect to carry on into next week.
>> UBER Stock Hovers Around 52-Week Low: Loses License in London
WMT Stock Still Riding Earnings Wave
While it is difficult to judge just how busy retailers are today and, more importantly for investors, how much revenue they generate, Walmart's next earnings call will be the true barometer of how today's sales have played out on the company's books. While those earnings aren't expected until February at the earliest, WMT stock is still riding the wave of its previous quarterly results. Revenue came in at $127.99 billion USD, which helped generate EPS of $1.16, beating the analysts' expectations of $1.09.
Featured Image: DepositPhotos © wolterke