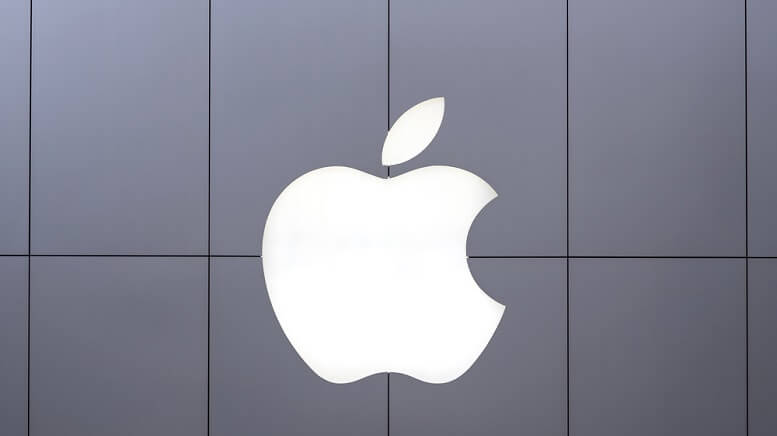 Apple stock is up nearly 2% on Monday, rebounding slightly from the 4.6% loss incurred during Friday's trading.
Apple (NASDAQ:AAPL) stock took a hit on Friday in the latest development in Trump's Trade War with China. President Trump declared that the US would impose further tariffs of 10% on Chinese imported products, specifically cell phones and laptops, from December. The 10% tariff will apply to $300 billion USD worth of goods imported from China, where the majority of Apple's manufacturing operations are based.
However, President Trump claimed at the G7 summit in Geneva that "China called last night our top trade people and said 'let's get back to the table' so we will be getting back to the table and I think they want to do something. They have been hurt very badly but they understand this is the right thing to do and I have great respect for it. This is a very positive development for the world." Investors in Apple shares clearly welcome the resumption of discussions, particularly as the company looks to launch the next range of iPhones in September.
>> QCOM Stock Jumps 2% on Temporary Relief in Antitrust Ruling
Some analysts believe that Apple is better positioned to weather the effects of the Trade War than most people believe. "While the tariffs and trade standoff contributing to a softer macro backdrop are a source of earnings risk for Apple, we see certain silver linings relative to timing that might allow Apple to navigate the challenging dynamic better than investors currently expect," explained J.P. Morgan analyst Samik Chatterjee.
Apple stock is currently valued at $206.49 but has had a bit of a bumpy year as a result of the Trade War and a slump in sales of its flagship product, the iPhone. China is also a key market for Apple, as it accounted for 17% of the company's revenue in the first nine months of the fiscal year.
Featured image: DepositPhotos © pio3