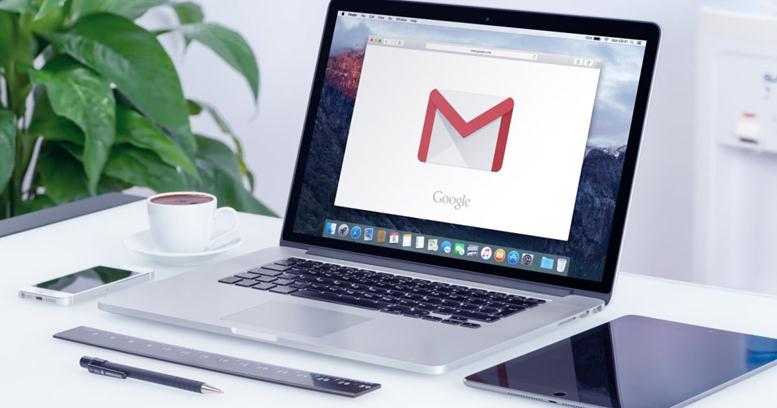 Google (NASDAQ:GOOGL) is in the midst of redesigning its template for Gmail! Yes, there is a new Gmail design layout on the way. 
I don't know about you, but I find this to be pretty exciting news. After all, Gmail has looked the same for years. However, we can't get overly excited yet, considering we -the general public, are not meant to know about the new Gmail format. At least, not yet we aren't.
A Brand New Gmail Design: What Do We Know?
On Thursday, technology giant Google sent an email to G Suite administrators. The purpose of the email was to inform these administrators that there would be a new look coming to Gmail.com in the next little while. Specifically, a "fresh, clean look." The contents of the email were not kept private, and a few hours later, leaked photographs of the design were posted to sites like The Verge and Android Authority.
If you're a fan of the current Gmail template, you don't have to worry! The majority of the site will look the same, including the same layout and the same three information density settings Gmail users see today.  That said, the Gmail site is going to get new functionality.
What is Gmail Adding to its Layout?
It seems Gmail is going to be pulling a lot of ideas from Google Inbox. This means, like Google Inbox, there will be a "snooze" feature on Gmail after the new design has been rolled out. What does the snooze feature do? Well, according to reports from The Verge, the snooze feature will allow an individual to remove a particular email for a designated amount of time. Additionally, the new Gmail is reported to have Smart Replies, which, for those who don't know, offer machine-learning generated replies to your emails. This is a helpful feature as users will be eligible to send a reply to an email with one mere click.
Further, Google is reportedly creating plugins for the "Gmail Add-ons" feature, launched in October of 2017. Despite already having add-ons from third-party services, the redesign will soon feature an add-on that integrates the following: Google Tasks, Google Calendar, and Google Keep.
>>Highlights from Mark Zuckerberg's Senate Testimonial
According to Google, the new Gmail design will be launched "in the coming weeks." The news is pretty exciting as Gmail hasn't been revamped in a while. The market seems to be just as happy with the news because Google is currently trading up nearly 20%. As of this writing, Google is trading up $17.84, or 1.75%.
Featured Image: twitter