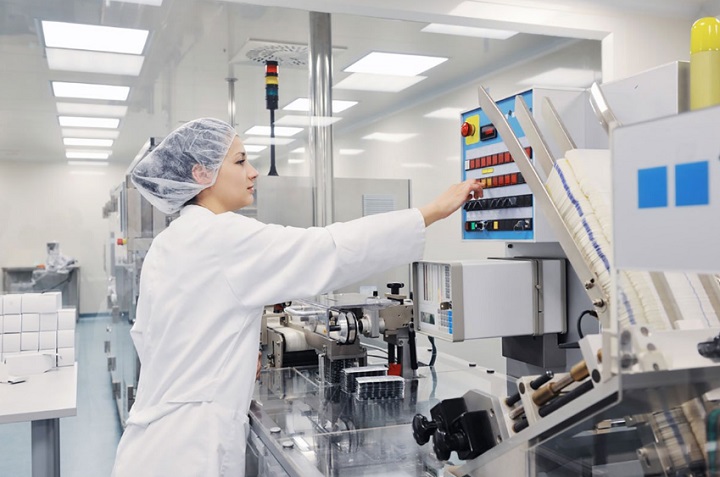 It seems like pharmaceutical and biotech stocks are making a comeback. And there are several, justifiable reasons for this improved performance. For starters, investors seem to be more comfortable with the drug pricing scenario and are willing to look at the fundamentals of the industry.
As we approach the healthcare sector earnings, now might be the time to add the pharma and biotech stocks that are meant to report positive earnings in the quarter to your investment portfolio. Investing in these stocks could provide numerous benefits for investors as an earnings beat tends to lead to considerable share price appreciation.
Here are 5 pharma and biotech stocks that are meant to have big Q2 earnings wins:
Celgene Corporation (NASDAQ:$CELG)
The NJ-based company is looking to develop treatments for cancer and inflammatory diseases. Celgene's blood cancer drug – Revlimid – should continue to perform well as the newly diagnosed myeloma launch is driving increases in demand and duration. While Otezla had some softness in Q1 sales, it should bounce back as additional commercial lives gain access to the drug.
Additionally, Celgene is working on diversifying its portfolio and has a promising pipeline. In fact, Celgene has some crucial pipeline events in 2017 – for instance, the FDA is thought to respond on the approval status of Idhifa by the end of August.
Keep in mind that Celgene will be reporting quarter two results on July 27. After having exceeded earnings expectations in three of the last 4 quarters, Celgene is expected to report a positive earnings surprise of 1.86% in the second quarter. So far this year, Celgene's shares have increased 15.4%.
Merck & Co., Inc. (NYSE:$MRK)
Here we have another NJ-based company. Merck is known in the industry for having a strong presence in the pharma and vaccines market, as well as having a presence in the animal health segment. Popular products in Merck's portfolio include the following: Gardasil, Keytruda, Isentress, Januvia/Janumet, and Remicade.
Over the course of the last four quarters, Merck stock has exceeded earnings expectations with an average surprise of 4.36%. Even though the company has its fair share of challenges, the new products and strong performance of the base business should provide ample support. Additionally, Merck has a deep pipeline.
Eli Lilly and Company (NYSE:$LLY)
Based in Indianapolis, Lilly has a strong presence in pharmaceuticals and animal health segments. If all goes as planned, Lilly will report Q2 2017 results on July 25. In two of the last four quarters, Lilly has exceeded earnings expectations with a positive surprise of 2.08% in Q1.
Similar to Merck, Lilly faces its fair share of challenges in regards to generic competition. However, new products and the diabetes segment should increase results. Additionally, Lilly has a number of important catalysts on the schedule for 2017. For the current year, estimated earnings growth is 16.7%.
Gilead Sciences, Inc. (NASDAQ:$GILD)
Gilead is a company known for its position in the HIV and hepatitis C virus (HCV) markets. Despite having their HCV franchise sales under pressure, the HIV franchise seems to be performing well. After having surpassed earnings expectations in the first quarter, Gilead will report their quarter two earnings on July 26. It is forecast that the company's shares could increase if Gilead delivers a positive surprise.
Shire plc (NYSE:$SPHG)
Based in Dublin, Shire has a dominant presence in the attention deficit hyperactive disorder (ADHD) market. Additionally, Shire develops treatments for rare diseases. The Ireland-based company has exceeded earnings estimates in three of the last four quarters with an average surprise of 6.73%. If all goes as planned, Shire will report quarter two results on August 3.
Featured Image: twitter