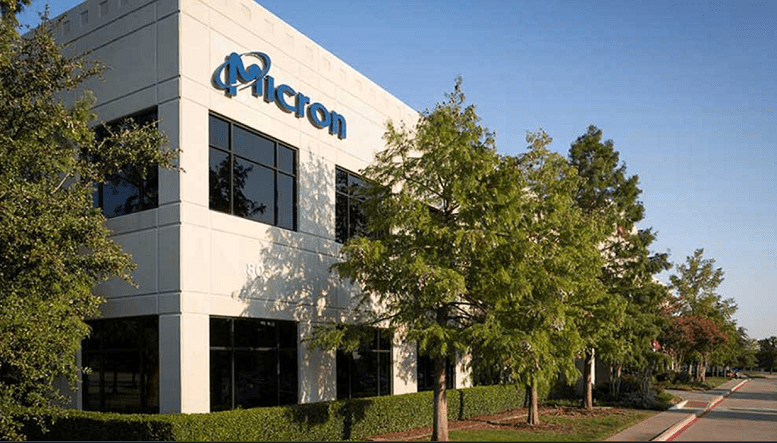 Micron Shares: Micron Technology (NASDAQ:MU) share price is currently trading at its highest level in the last eighteen years after the company presented a rosy outlook for the third quarter and the rest of the year. Analysts price targets and strong demand for its product portfolio add to its share price gains.
Micron shares jumped 56% year to date, and the stock is up 93% in the last twelve months. MU shares currently trade around $60 a share while analysts expect Micron shares to hit the $100 level in the following months.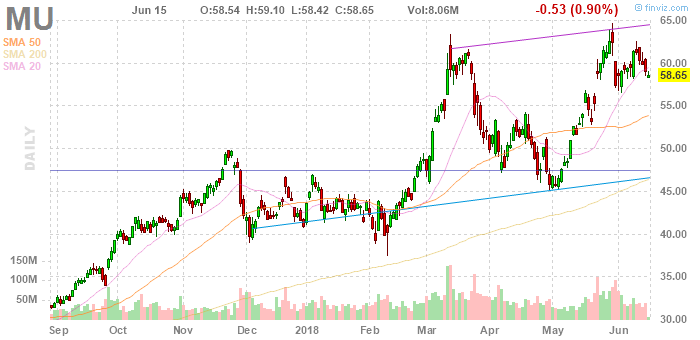 Source Image: finviz.com
Needham has issued a 'Buy' rating for Micron stock with the price target of $100. Stifel has also raised Micron stock price target to $106, citing Micron's strategy and end market execution are very healthy. "Micron addressed capacity concerns by saying that Y/Y bit capacity increase is limited to 20% for DRAM and 40% to 45% for NAND despite capital expenditure increases," Stifel added.
Micron Issued Higher Third Quarter Guidance
Increasing demand for its products and strong execution allowed the company to expand its third-quarter guidance from prior estimates. Micron now expects its third-quarter revenue to stand in the range of $7.8 billion, higher from the earlier forecast for $7.2 billion. The company expects its earnings per share in the range of $3.16 compared to prior guidance of $2.76 per share.
"Our third quarter results are driven by focused execution of our strategy against a backdrop of healthy industry fundamentals," said Sanjay Mehrotra, president, and CEO of Micron.
Share Valuations Support Uptrend

Source Image: morningstar.com
>>Western Union CEO Says Crypto Transfer Support Won't Be Added in Near Future
Although its share price gained a lot of momentum in the last twelve month, its financial numbers support the valuations. MU shares are trading around 6 times to earnings compared to the industry average of 20 times. The stock trades around 2.35 times to book ratio when the industry average is close to 3 times to book ratio.
Featured Image: Twitter