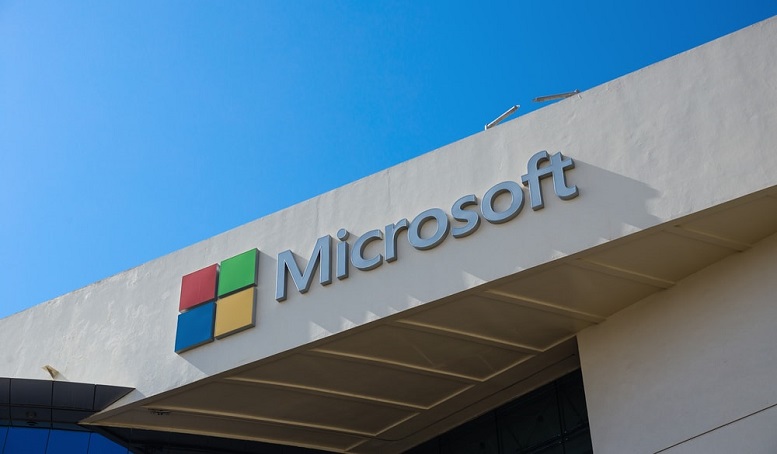 Microsoft (NASDAQ:MSFT) share price breached the $100 level for the first time in history, and its market cap of $776 billion exceeded Alphabet's (NASDAQ:GOOGL) market cap of $774 billion after six years.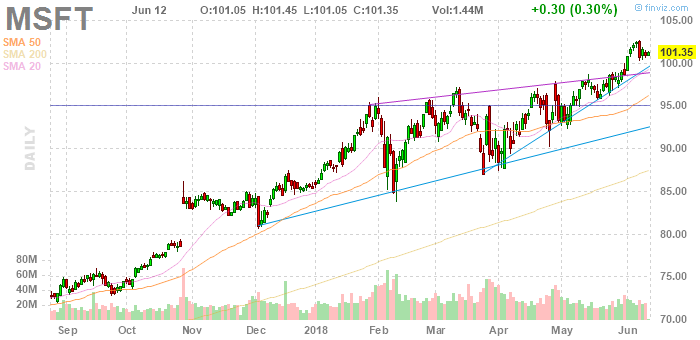 Source: finviz.com
The stunning rally in MSFT stock price in the last three years led it to attain a leading position in the tech industry. MSFT share price increased 17% since the start of this year, increasing the twelve-month rally to 44%.  MSFT stock is up 119% in the last three years. The stock currently trades around $101 a share – with the 52-week trading range of $68 to $102 a share.
Innovations are Strengthening Traders Confidence
The share price gains have been receiving support from investor's confidence in Microsoft's potential to offer innovative products according to the rapidly changing environment in the tech industry.
JP Morgan analyst Mark Murphy praised MSFT management for setting solid footholds in cloud businesses. Murphy said: "While the PC cycle and Windows dynamic are still highly relevant, we believe Microsoft is pushing forward with a successful cloud strategy."  
Financial Numbers Supports Share Price Rally
The company's revenue grew 16% year over year in the latest quarter, driven by growth from all three business segments.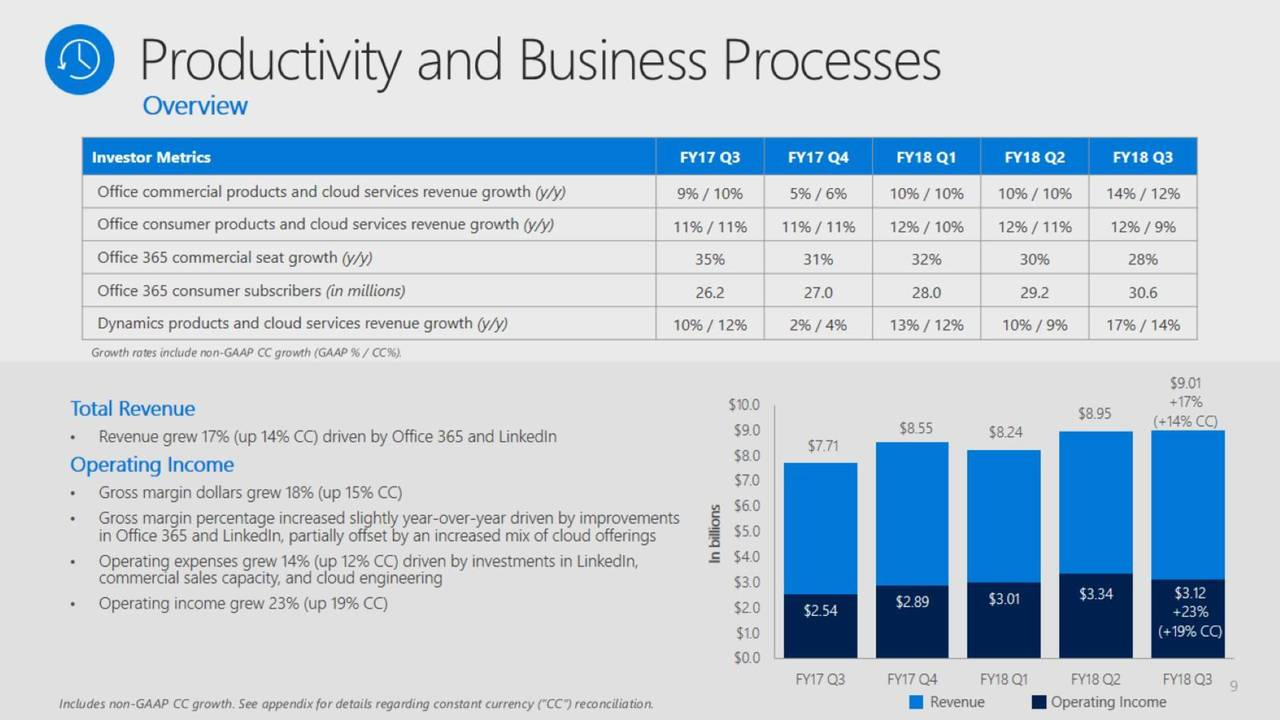 Source: Q3 Presentation
Microsoft's Productivity and Business Processes, Intelligent Cloud, and Personal Computing business segments generated double-digit growth in the latest quarter from the year-ago period. The tech company also has the potential to turn solid revenue growth into big profits. Its diluted earnings per share jumped 36% in the latest quarter from the year-ago period.
The company expects sustainable growth in its revenue and earnings in the following quarter, which would continue to offer strong support to its share price.
"Our results this quarter reflect the trust people and organizations are placing in the Microsoft Cloud," said Satya Nadella, chief executive officer of Microsoft. "We are innovating across key growth categories of infrastructure, AI, productivity, and business applications to deliver differentiated value to customers."
Featured Image: Depositphotos/© Observer