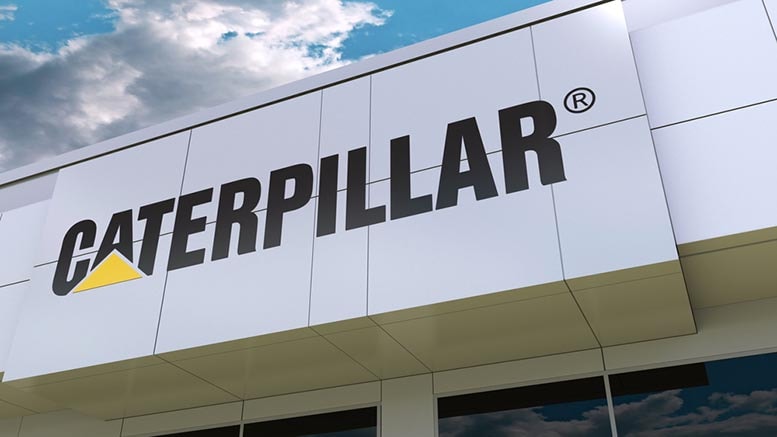 Analysts see limited upside for Caterpillar Inc. (NYSE:CAT) share price after the company indicated that first-quarter financial numbers were "high water mark for the year."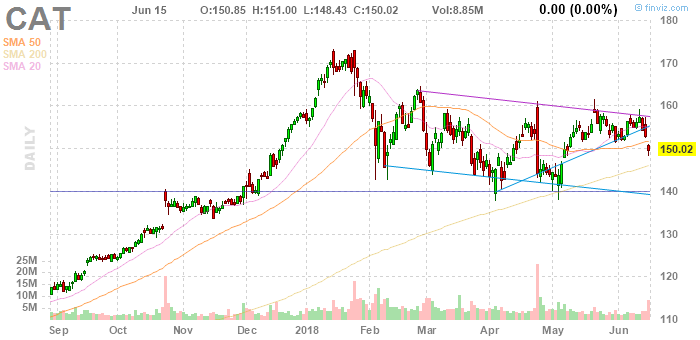 After a stunning rally of 40% in the second half of last year, CAT shares have been range-bound since the start of this year. The range-bound movement since the beginning of this year was due to rising threats of a trade war and to higher valuations by analysts.
Now, however, several analysts have lowered their price target for Caterpillar shares; they believe demand will slow down in the second half of this year and in 2019.
BAML analyst Ross Gilardi, for instance, reduced his rating to neutral from Buy, saying that Caterpillar's dealer sales are no longer accelerating. Jefferies has also reduced its price target for CAT share to 165 from the earlier target of 170.
Prospects Aren't as Bad as Analysts Suggest
Caterpillar Inc. generated substantial revenue growth in the first quarter of this year. Its first-quarter revenue jumped 31% compared to last year's first quarter results. The company's Q1 adjusted earnings were more than double from what they were in the same period last year.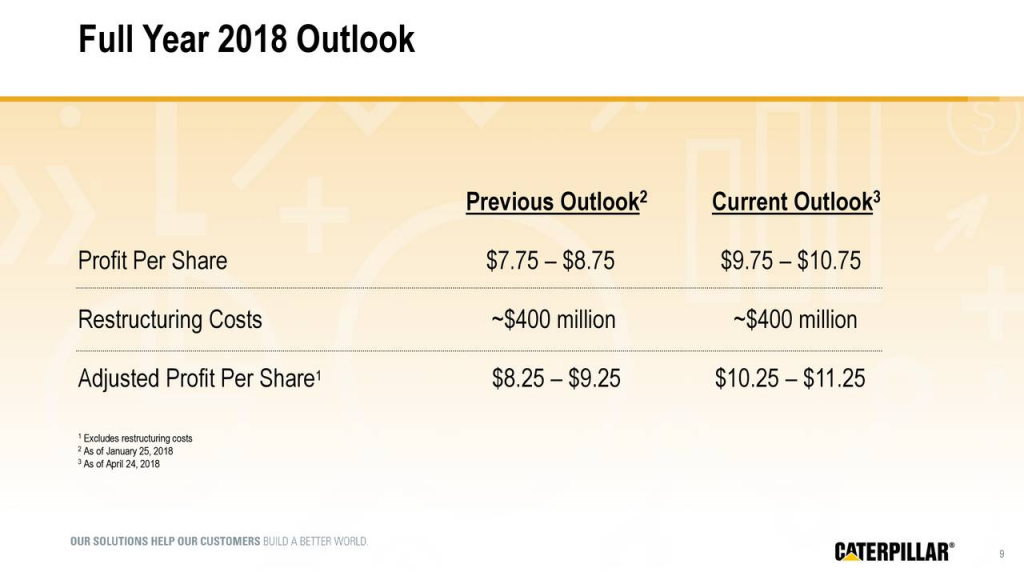 Caterpillar has also increased its earnings outlook for the full year by $2 per share to $10.75 per share, primarily due to growing demand for products and services.
"We will continue to make targeted investments in expanded offerings and services, consistent with our strategy for long-term profitable growth," remarked the CEO of Caterpillar.
Caterpillar's sales in the past three months indicate that the company is seeing strong demand from its end markets. Its worldwide retail machine sales increased 28% Y/Y for the rolling three-month period ending in April. The dividend increase of 10% for this year indicates that CAT's management has confidence in the company's future fundamentals.
>> AT&T Inc. Not Attracting as Many Dividend Growth Investors
Featured Image: Depositphotos/© alexeynovikov