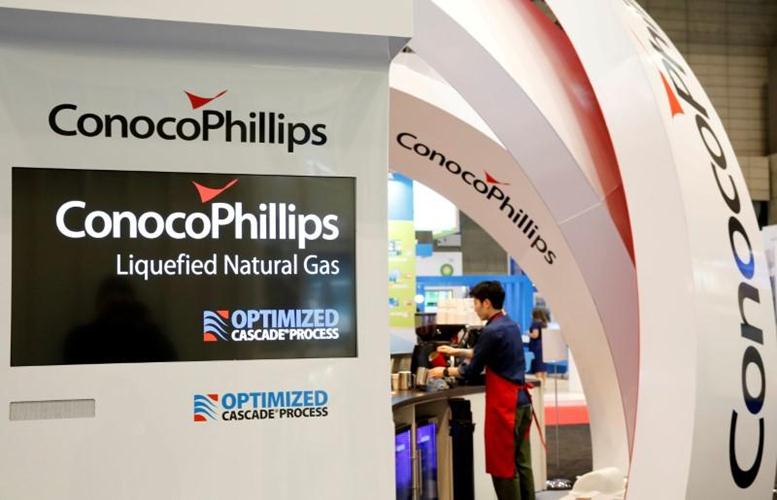 ConocoPhillips (NYSE:COP) has been showing significant improvement in its financial numbers and production potential over the last two quarters. The company claims higher oil prices and efficient management are among the biggest drivers of improving fundamentals.
COP Boosts Cash Returns and Lowers its Debt Level
ConocoPhillips, the world's largest independent E&P company based on production and proved reserves, believes they are now in a stable position to boost shareholder returns. The E&P Company has recently increased its quarterly dividend by 7.5% to $0.285 per share.
Besides from dividend increase, the company also repurchased $0.5 billion of outstanding shares in the first quarter this year. COP plans to reduce $2 billion of common stock this year, which could offer huge support to its dividends, earnings per share and share price.
The company has also reduced its debt by $2.75 billion in the first quarter. ConocoPhillips plans to use its internal cash generation for further debt reduction in the following quarters.
Cash Generation Remains Strong
ConocoPhillips generated $2.5 billion from operating cash flows in the first quarter, which adequately covered its capital requirements of $1.5 billion, dividend payments of $0.3 billion shares and buybacks of $0.5 billion.
COP believes that its cash generation potential will strengthen further in the second and third quarter of this year. The company's optimism is mainly due to higher oil price. Its realized oil price stood around $50 a barrel in the first quarter. Oil prices, however, rose to $70 a barrel in the second quarter, which will enhance its cash generation in the following quarters.
>>General Electric Dividends are at Risk
Production Strengthens Amid Oil prices
ConocoPhillips has raised its production outlook for this year in the range of 1,200 to 1,240 MBOED compared to earlier estimate for 1,170/boe. Higher production volumes from Eagle Ford, Bakken and Delaware led the company to improve its production outlook for this year. The company's strategy of acquiring additional liquids-rich assets in Canada and six exploration and appraisal drilling program in Alaska would also offer support to its production potential.
Featured Image: twitter