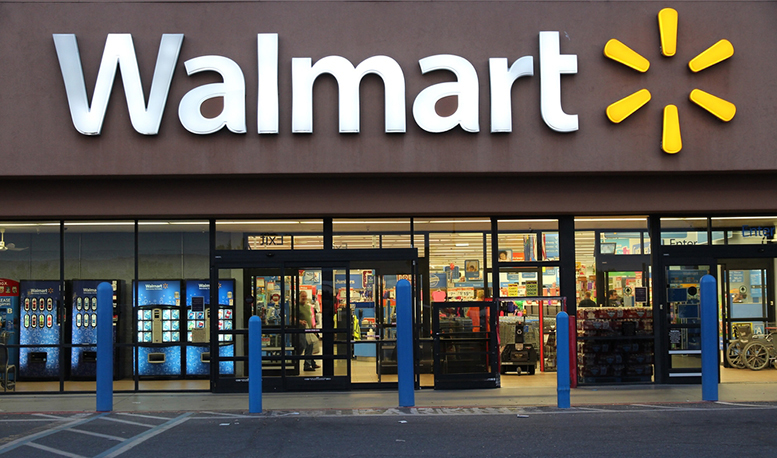 Walmart Stock Plunges have investors worried. Walmart Inc. (NYSE:WMT) shares plunged by more than 10% on Tuesday as the world's largest retailer posted a sharp decline in profit and online sales growth during the holiday season. This is also compounded by fears from the investor side that Walmart would not be able to keep up with Amazon (NASDAQ:AMZN)'s online retail business.
>>Will International Segment Continue to Fuel Walmart's Growth?
In particular, the 23% online sales growth in Q4 was neither as promising as the 29% recorded in the same period last year, nor with the 50% growth reported in Q3. It's also daunting that this growth is slower when matched up with Amazon's 40% growth during the holiday quarter. Although revenues and same-store sales did surpass forecasts, they were not able to turn investors' heads,
In a conference call with investors, CEO Doug McMillon said that Walmart's online performance was hurt during the quarter as growth fueled by its Jet.com acquisition began to wane and the retailer struggled to balance its online inventory.
McMillon also added that Walmart would continue to expand its e-commerce business and ramp up its online grocery store. Its year-end forecast for online sales growth is 40%.
>>Amazon, Berkshire & JPMorgan Enter Landmark Healthcare Partnership, Sending Shockwaves Throughout Industry
Furthermore, Walmart plans to revamp its website this year, with a focus on fashion and home goods, in line with its recently launched apparel brands. The company has also been remodeling its stores across the U.S. to focus more on grocery and online order fulfillment.
"We still believe Walmart has more work to do to widen its e-commerce customer base," said GlobalData Retail Managing Director Neil Saunders in response to Walmart's earnings report.
"There are many demographics, especially younger and professional segments, for whom Walmart is not the destination of choice online, This is a tough nut for Walmart to crack, and one that it can only break by more heavily marketing its services and proposition."
Featured Image: Depositphotos/© tupungato