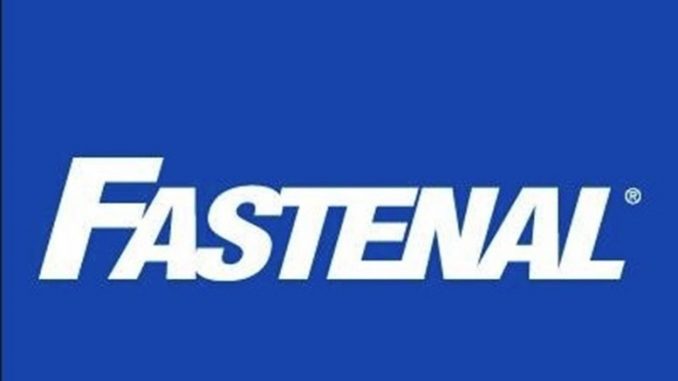 Fastenal Co. (NASDAQ:$FAST), an industrial and construction supplies distributor based in Winona, reported strong third-quarter earnings on Wednesday. Net sales grew by 11.8% year over year for the quarter to $1.13 billion while daily sales grew even more, by 13.6%. Notably, for the month of September, daily sales grew by 15.3%; CEO Dan Florness noted that the company had not seen daily sales growth like that for almost three years.
The improvement in top-line sales came from underlying market demand with industrial vending and Onsite locations also identified as growth drivers. The company continues to demonstrate steady growth in its number of active sites and installed vending machines. It currently has a total of 555 active sites and 69,058 vending machines, a significant 47.6% and 14.3% year over year increase, respectively.
However, Fastenal's gross profit margin dropped by 20 basis points, from 49.3% to 49.1%. The company attributed the fall in the margin to the disruptive effect of hurricanes in some of its Caribbean, Southeastern, and Gulf Coast regions. The company estimates that the impact of the hurricane on the gross margin was in the range of 5 to 10 basis points.
In addition, the company's acquisition of Manufacturer's Supply Company ("Mansco") at the end of the first quarter also negatively affected the gross profit margin as the Mansco has a lower gross profit margin compared to the rest of the company.
Nevertheless, the company's bottom line continued to improve, with operating income growing by 12.6% to $228.5 million and net earnings by 12.7% to $143.1 million on a year over year basis. While the company's employee expenses increased by 12.3% from higher headcount (particularly due to the acquisition of Mancso) and compensation, overall administrative expenses did not increase as much compared to net sales.
Earnings per share for the quarter was $0.50 which tracked close to consensus estimates. Despite this, Fastenal saw its stock price drop by just over 4% after the earnings report was released, however, it has since recovered.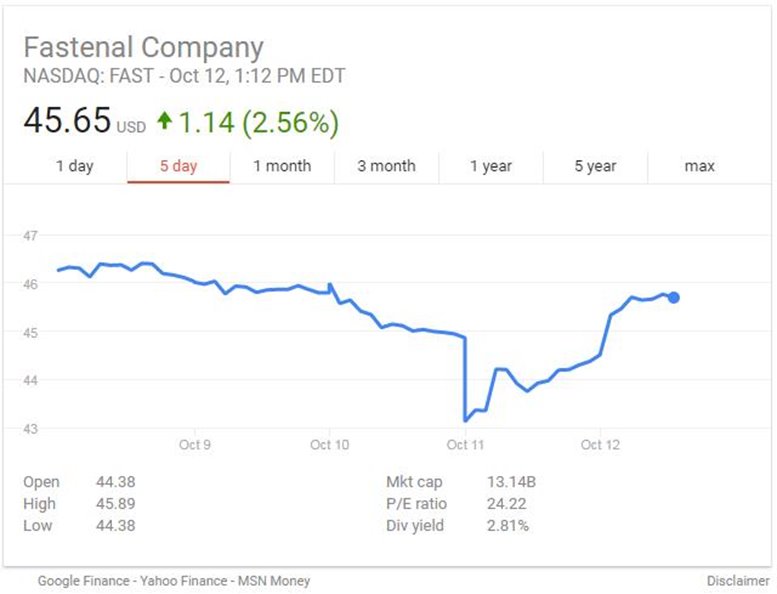 Looking forward toward the next quarter, the company has also noted that some minor impacts from the hurricanes might still impact fourth quarter results. Historically, Fastenal's fourth-quarter gross margins have typically been lower on a quarter on quarter basis. However, the company does not expect the gross margin to fall below the 49% level.
Featured Image: Twitter