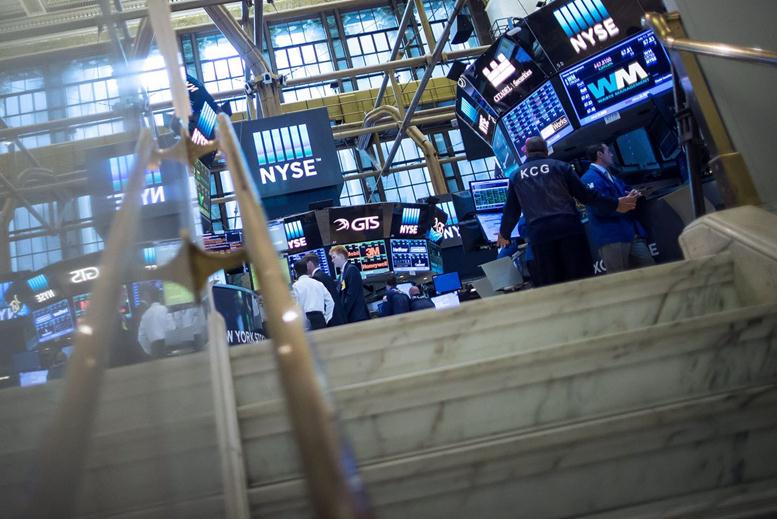 Although the financial sector has been lagging behind in the S&P 500 index, banking stocks continue to create value for shareholders. Several big banks, including Wells Fargo (NYSE:WFC), American Express (NYSE:AXP) and JPMorgan (NYSE:JPC), has raised their cash returns for investors for the next twelve months. The financial sector sell-off paused after the cash returns increase.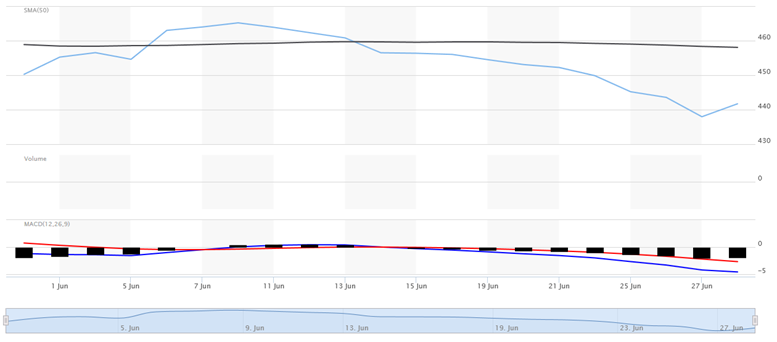 The increase in cash returns from banking stocks helped in ending 12 straight days of losing streak in the S&P 500 Financial Services Index, which was the longest losing streak in history. The deep downward trend in financial sector stocks was blamed on uncertainty over the September rate hike and the shrinking yield curve.
Allianz Global strategist Mona Mahajan says, "The dwindling yield curve is actually not a good sign for the banks. Obviously, they like to borrow short, lend long, and if that yield curve is shrinking, that margin goes down as well."
Financial Sector Sell-off Paused Due to Boost in Cash Returns
Federal Reserve Board has approved capital and cash return plans of 34 banks after conducting the Comprehensive Capital Analysis and Review test. Consequently, history's largest financial sector sell-off paused after several banks announced their capital deployment plan on Thursday.
>> Wells Fargo will Buy Back $24.5 Billion in Stock after Passing Fed Test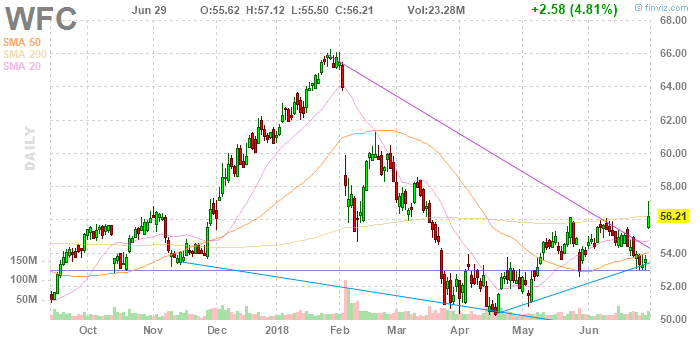 Wells Fargo, which is one of the largest U.S. banks with $2 trillion of assets, raised its quarterly dividend to 43 cents a share from 39 cents. The banking giant has also announced the plan of buying $24 billion of its outstanding stock in the next twelve months. WFC share price rose 0.33% after boosting its cash returns. Its stock, however, is down 3% in the last fifteen days and lost 12% of value since the start of this year.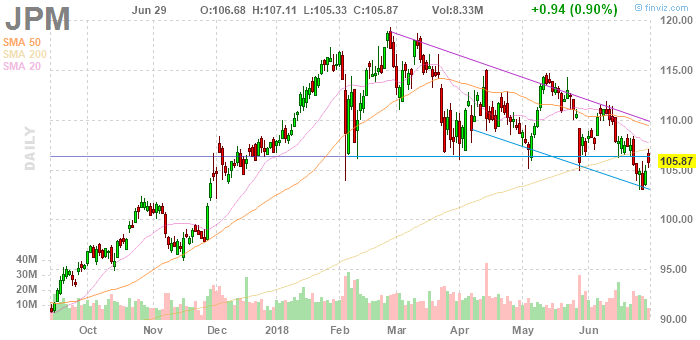 JPMorgan (NYSE:JPM) shares bounced back 1.6% due to improving cash returns. With $2.5 trillion of assets, JPM announced a significant dividend increase for its shareholders. It raised its quarterly dividend from 56 cents to 80 cents a share. The company plans to repurchase almost $20.7 billion of outstanding stock in the next twelve years.
American Express (NYSE:AMX), and the rest of the big banks that hold more than $50 trillion in assets have also announced to boost their cash returns.
Featured Image: twitter