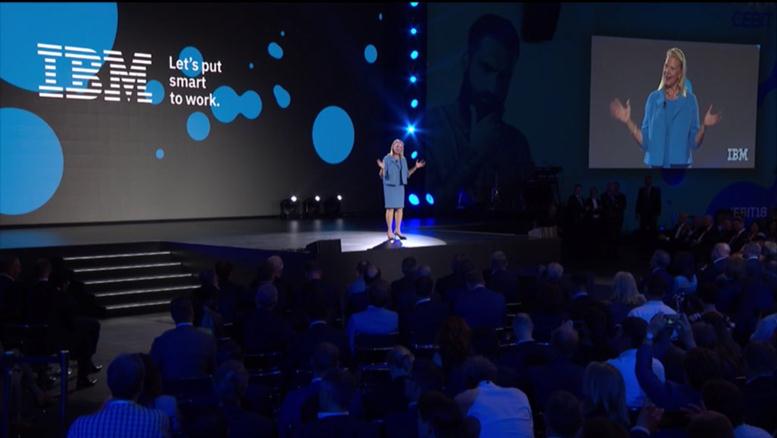 International Business Machine (NYSE:IBM) hasn't responded positively to the changing business environment in the tech industry. Unlike Intel (NASDAQ:INTC) and Microsoft (NASDAQ:MSFT), IBM shares have been falling at a steady rate over the last five years, due to tumbling financial numbers and a lack of innovation.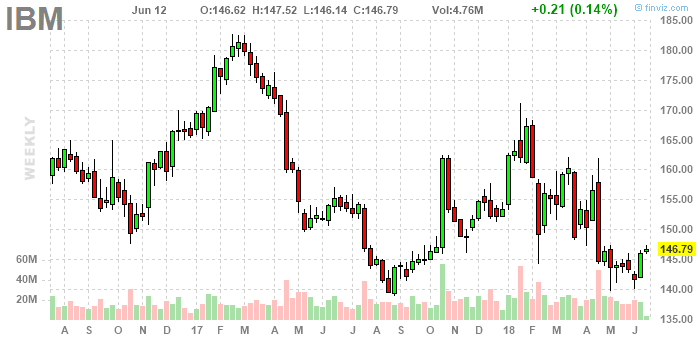 Its first-quarter revenue was flat compared to the year-ago period, and continuing operations costs were up 4% from the same period last year.
On the positive side, its strategy of moving their revenue base towards strategic imperatives and cloud business is working. The company generated revenue growth of 10% from strategic imperatives and cloud businesses.
"The multi-year shift in our investment strategy is paying off as IBM leads in the emerging, high-value segments of the enterprise IT industry," said James Kavanaugh, IBM senior vice president, and chief financial officer.
It expects fiscal 2018 earnings per share in the range of $12.80, slightly lower from consensus estimate for $12.84 per share.
Some Analysts See the Dip as Buying Opportunity
Although several analysts are cautious about the future fundamentals of International Business Machine, Morgan Stanley is setting a higher price target of $198 for IBM stock.
Its analyst says, "Its margins improved materially over Q4 as IBM works to bring margins level with last year's results". The analyst expects IBM to post better margins in the second quarter and in the second half of the year, driven by the potential $600M in gross cost savings.
Higher Cash Return is a Big Catalyst
IBM's higher dividend yield and the strategy of returning increasing cash to investors also make it a good choice for dividend investors.
The company currently offers the dividend yield of 4.5%, and it has raised its quarterly dividends over the last 23 straight years. IBM returned $2.2 billion to shareholders in the first quarter through $0.8 billion in share repurchases and $1.4 billion in quarterly dividends. The company's dividends are safe considering its guidance for $12 billion in free cash flows – which are significantly higher from its annual dividend payments of $5.6 billion.
Featured Image: twitter