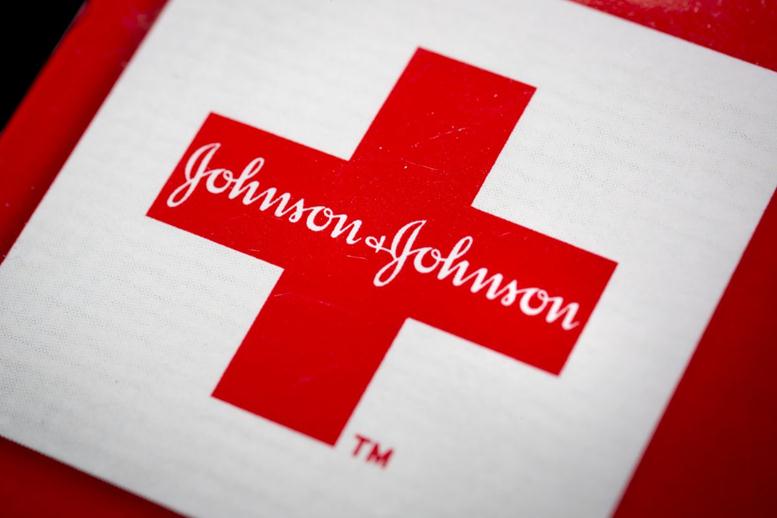 Johnson & Johnson (NYSE:JNJ) continues accelerating its revenue base through innovations and portfolio diversification. Second-quarter Johnson & Johnson revenue increased at a double-digit rate year over year, driven by a stable performance from Medical Devices and double-digit growth from its pharmaceutical businesses.
The company has also enlarged its full-year sales guidance, saying, "our investments in innovation and satisfying the needs of customers position us to deliver long-term, sustainable growth."
The strategy of acquiring small companies that align with its future business strategies is adding to the Johnson & Johnson revenue growth momentum. The company's latest acquisition of Actelion Ltd (ALIOF), for instance, contributed 6.6% sales growth to its worldwide pharmaceutical sales of $10 billion in the second quarter.
Besides Actelion Ltd, the company has also recently acquired BeneVir Biopharm, Inc. – which is a privately-held, biopharmaceutical company. Johnson & Johnson is also, simultaneously, in collaboration with Bristol-Myers Squibb Company for the development of Factor XIa inhibitors.
What Does Robust Johnson & Johnson Revenue Growth Mean?
Johnson & Johnson has an extensive record of returning a substantial amount to investors in the form of cash returns and share price appreciation. In fact, the continuation of sustainable growth is an indication of the potential increase in shareholders returns.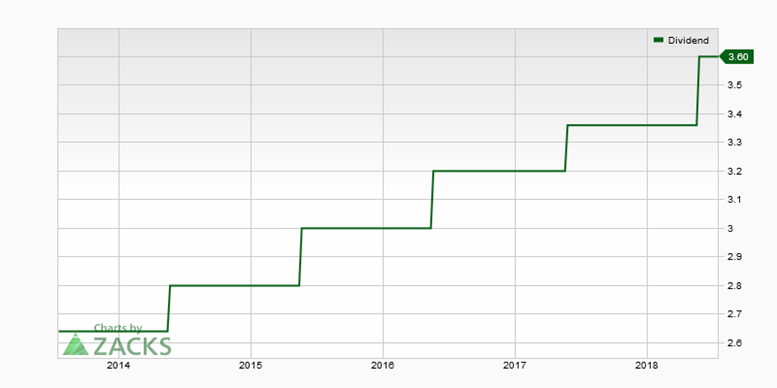 Johnson & Johnson has increased its annual dividends over the last 55 successive years. It currently offers an annual dividend of $3.36 per share, yielding at 2.8%. The company has also returned $1.4 billion to investors in the form of share repurchases in the latest quarter.
Its cash flows generation has been strengthening alongside the growth in revenues and earnings, which is enhancing its ability to make steady growth in cash returns. The company has generated $3 billion in free cash flows in the latest quarter compared to dividend payments of $2.2 billion.
>> "I Said Would Instead of Wouldn't" – Trump Backtracks on Trump-Putin Summit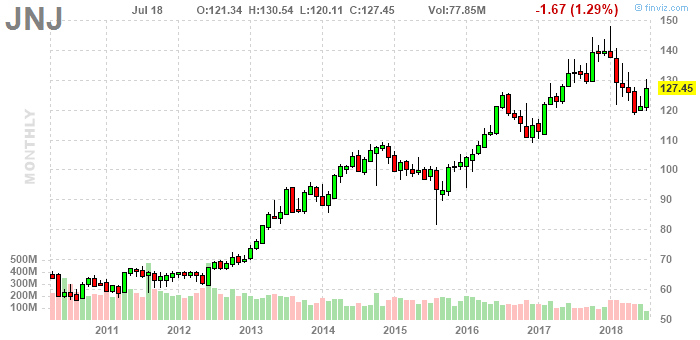 Johnson & Johnson shares trades around $122 at present, down from the 52-week high of $148 a share. They are, however, up more than 50% in the past five years. Positive financial numbers and operational efficiencies are among the most significant catalysts for its share price appreciation in the following quarters.
Featured Image: twitter