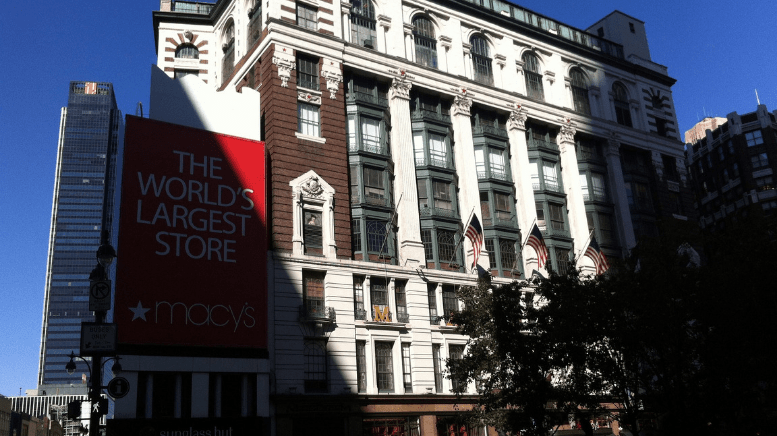 Macy's (NYSE:M) has a big problem. Not only did it report a weaker-than-expected earnings report Wednesday, but M stock is now in free fall, currently down in double-digits.
Here's what happened.
M Stock Plunges on Weak Q2 Earnings Report
On Wednesday, August 14, Macy's released its earnings report for Q2—and it sparked panic. Most notably, net sales in the quarter dropped to $5.546 billion, which is down from the reported $5.572 billion in the same quarter last year. According to the company, this was due to Macy's making store-wide markdowns. The Cincinnati, Ohio-based company also suffered at the hand of a decline in tourism and private labels.
The market reacted in the way one would have expected, sending M stock deep into the red zone. Even CEO Jeff Gennette recognizes the level of trouble this report brings, saying the company's performance in Q2 2019 was "well below expectations."
According to Yahoo Finance, as of 1:00 PM EDT, M stock is trading at $16.45; this puts the retail stock down 15.01%.
Considering there are a few hours left in the trading day, it's nerve-racking to think about where M stock could close on Wednesday. And where it's going to open tomorrow.
It's Not Over Yet
Investors are panicking, that's undeniable. But it doesn't mean Macy's run in the retail sector is over. It'll be hard to come back from this, but it has a plan. According to sources, Macy's Bloomingdales is expected to capitalize with its rental program called My List. If it does, maybe M stock will be seen in good light once more.
>> FB Stock Declines as Contractors Used to Transcribe Audio Chats
"We're testing opportunities in re-commerce and rental, especially among millennials and Gen Z," said CEO Jeff Gennette. "We know many consumers are passionate about sustainable fashion and shopping resale."
Thoughts?
What do you think about Macy's Q2 report? Do you understand why M stock is plunging in the way that it is Wednesday? More importantly, do you think the retail company will be able to come back from this? Let us know your thoughts in the comments below!
Featured image: PixaBay