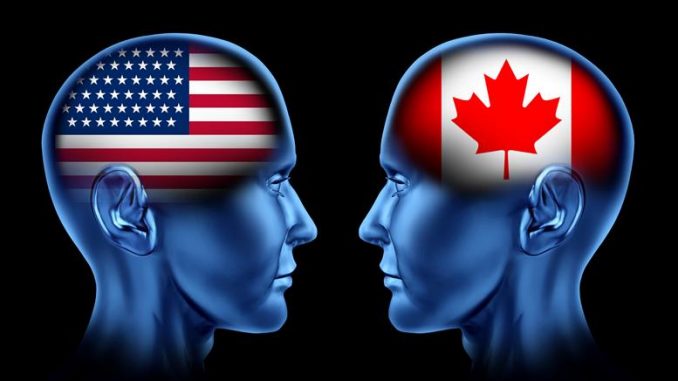 The Economy
Canada Launches Trade Dispute Against United States Over Trade Remedies
Canada has launched a trade dispute against the United States over its anti-dumping and anti-subsidy duties. In its filing with the WTO, Canada cited almost 200 examples of alleged U.S. wrongdoings against its trade partners.
Three U.S. Rate Hikes Expected in 2018, Says Credit Suisse
On Wednesday, Credit Suisse economists said they are now expecting the Federal Reserve to raise U.S. short-term borrowing rates three times in 2018, which is one more than their earlier prediction.
Airbus-China Deal for A320 Jets To Be Finalized Soon, Says Macron
French President Emmanuel Macron said on Wednesday that a contract to sell a total of 184 Airbus A320 narrow-body jets to China would be finalized soon. France also has plans to sell the A350 and A380 mid-range and large carriers to China in the coming weeks or months.
The Markets
Wall Street Slips On Report That China May Cool Down U.S. Bond Purchases
The U.S. stock market fell slightly on Wednesday after a report came out suggesting that China may slow down or even halt its purchase of U.S. bonds. The report states that the market for U.S. government bonds is becoming less attractive compared to other assets, and political tensions between the nations may also hinder purchases of American debt.
Top Active Stocks
Eastman Kodak Co. (NYSE:KODK) shares more than doubled for the second consecutive day, up another 57.4% to $10.70, following yesterday's announcement that the company would implement the blockchain technology and launch its own photo-centric cryptocurrency.
DST Systems Inc. (NYSE:DST) soared by 22.6% following reports that SS&C Technologies Holdings Inc. (NASDAQ:SSNC) is in advanced talks to acquire the company for about $84 per share in cash.
Lennar Corp. (NYSE:LEN) surged to an all-time high on Wednesday as the homebuilder's orders and revenue rose more than expected in the fourth quarter. It also believes that strong economic growth in 2018 would offset concerns over a drop in housing demand caused by new tax regulations on mortgages.
Nordstrom Inc. (NYSE:JWN) jumped by 2.7% as the retailer reported its holiday sales numbers and increased its guidance for fiscal 2017.
Nvidia (NASDAQ:NVDA) went down 0.8% after reports came out on Wednesday that some of the company's chipsets may have been affected by the Spectre data security flaw.
Featured Image: DepositPhotos/lightsource