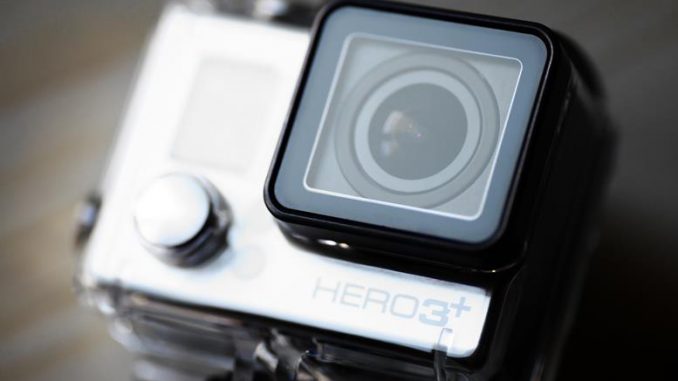 The Economy
Saudi Arabia Converts Aramco Into Joint-Stock Company Ahead of IPO
Saudi Arabia has converted national oil giant Aramco into a joint-stock company in preparation for an IPO later this year. The plan is to sell 5% of the company to reduce the nation's dependence on oil. The IPO could be the biggest in history, raising $100 billion.
The Markets
U.S. Market Stays Flat After Last Week's Rally
The U.S. stock market stayed flat on Monday following last week's gains that saw the Dow, S&P and Nasdaq go up by 2.3%, 2.6% and 3.4% respectively. The market was stalled by losses in the healthcare and banking sectors.
GoPro Plans Layoffs, Considers Selling Itself
As part of its preliminary Q4 earnings announcement, GoPro Inc. (NASDAQ:GPRO) said on Monday morning that it plans to cut 20% of its workforce and exit the drone market. Later in the day, reports came out stating that the company is considering selling itself. Its stock plunged by 12.8% at market close.
Apple Releases New Software Update to Fix Chip Flaw
Apple Inc. (NASDAQ:AAPL) has released an updated operating system software to fix a microchip security flaw that affected almost all computer chips made in the last decade. Last week, Google (NASDAQ:GOOG) and other security researchers disclosed two major chip flaws, one called Meltdown affecting only Intel Corp. (NASDAQ:INTC) chips and one called Spectre, which the Apple update aims to solve that left computing devices vulnerable to hackers.
Top Active Stocks
Kohl's Corp. (NYSE:KSS) jumped by 4.7% on Monday as the company posted impressive same-store sales numbers for the holiday season, up 6.9% compared with the same time last year. The department store operator has also raised its full-year profit outlook.
Amazon (NASDAQ:AMZN) shares went up by 1.4% to $1,246.87 after an Baird analyst raised the stock's price target to $1,310 from $1,100.
Nvidia (NASDAQ:NVDA) shares went up by 3.1% to $222 following announcement that the company has secured a partnership with Volkswagen, Uber and Baidu to provide graphics chips for artificial intelligence in driverless cars.
Caterpillar Inc. (NYSE:CAT) shot up by 2.5% as the company received an upgrade from JP Morgan, citing that the tax reform could help the company's construction business in North America.
Axovant Sciences (NASDAQ:AXON) plummeted by 55.25% as the company's lead drug intepirdine failed a late-stage trial for treating dementia, prompting the drugmaker to terminate the program.
Featured Image: DepositPhotos/bizoon