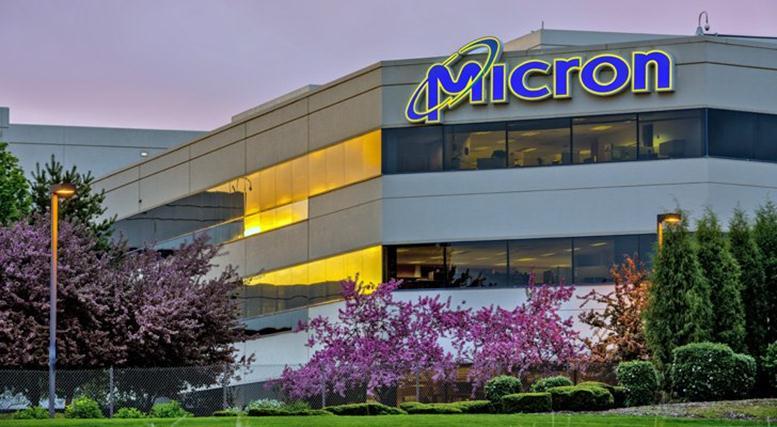 Micron Technology Inc. (NASDAQ:MU): Micron shares bounced back close to 1.5% after its negative response to the lawsuit decision in favor of UMC (NYSE:UMC), as well as trade war tensions between China and the U.S. in the last couple of quarters.
Micron Shares Rebound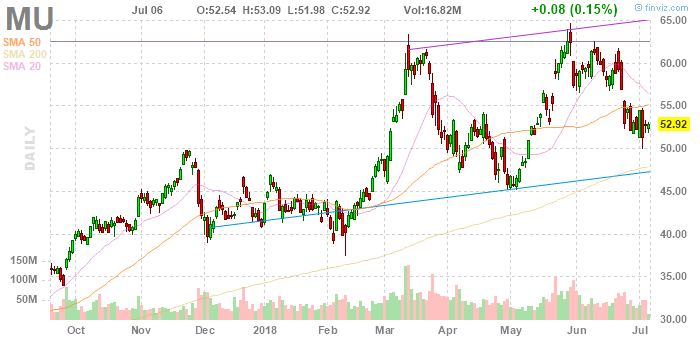 Micron shares plunged 11% last month over concerns that trade war tensions could significantly hit Micron's revenue base; Micron receives almost half of its revenue from Chinese markets. Though, the latest tariffs from China and the U.S. don't include tech products. China targeted U.S.'s industrial, farming, and machinery businesses while the U.S. initiated tariffs on China's mining and other products.
Micron Says Lawsuit Will have Minor Impact on Revenues
Traders reacted negatively after a Chinese court ruled in favor of UMC in patent infringement lawsuits against Micron. The court has stopped Micron from selling 26 DRAM and NAND items.
Micron, however, successfully soothed traders' nerves after saying that court ruling would only impact its revenues by 1% in the final quarter this year. The company expects its full-year revenue to be in the range of $8B-$8.4B, higher than the consensus estimate of $8.08 billion. The company continues to anticipate full-year earnings per share close to $3.23 to $3.37 compared to the consensus estimate of $3.23.
>> Amazon Will Deliver to the Moon in 5 Years
The court ruling resulted in a $56 million fine, which analysts consider a minor impact compared to Micron's $10 billion sales to China.
Analyst C.J. Muse says, "Our sense is the magnitude of financial impact to Micron is much less than what the market is discounting and therefore fully reflected in today's share price." But he also adds that "clarity on this front could take some time."
The company has been experiencing a significant boost in demand for its DRAM and NAND products all over the world. Its DRAM revenue increased 56% year-over-year in the latest quarter, and its NAND revenue jumped 14% year-over-year.
Featured Image: twitter