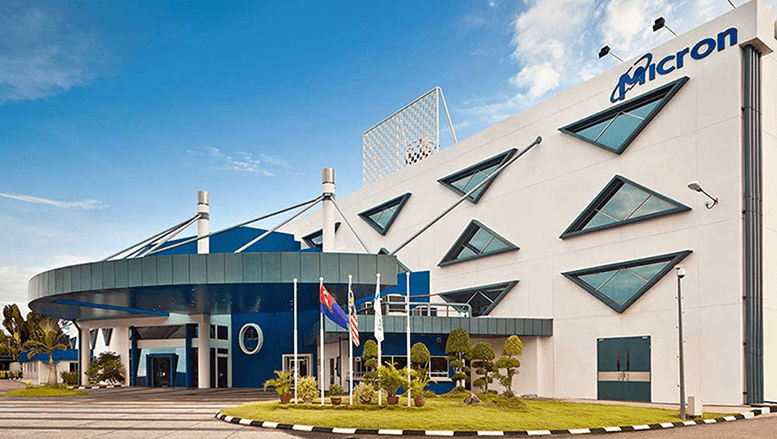 Micron Technology Inc. (NASDAQ:MU): Micron shares plummeted sharply to $53 after hitting an all-time high of $64 two weeks ago. The impact of the trade war between the United States and China has been impacting the stunning stock price rally of the chip-making company.
Micron Shares Plummeted as Trump Plans Restrictions on China
Micron's share price selloff escalated after the emergence of reports that suggest Donald Trump is planning to impose restrictions on technology investments from China. Although U.S. Treasury Secretary Steven Mnuchin has refuted the news regarding China's investment, he came up with even more significant news than Bloomberg's report; he said the restrictions would apply to all global countries.
Investors are worried that trade restrictions between the U.S. and other global partners could have a vast impact on companies like Micron Technology, which gets a massive chunk of its revenue from China and other parts of the world.
Micron's Financial Numbers Are Growing at a Robust Pace
Besides the impact of the trade war, Micron shares are getting support from its growth initiatives and financial numbers. The semiconductor company has topped analysts' revenue and earnings estimates for the third quarter by $50 million and $0.03 per share.
Micron Technology's revenue grew 40% from the same period last year. Its DRAM revenue, which accounts for 71% of the total revenue, jumped 56% as well. On top of this, its guidance for the fourth quarter revenue of $8.4 billion exceeds analysts' consensus estimate for $8 billion.
>> The Short-Term Outlook for U.S. Stock Market is Unstable
Analysts have raised their price target for Micron shares following the substantial growth in financial numbers and demand for its key products.
However, Trade War Could Halt Its Share Price Performance
Donald Trump's aggressive business strategies are resulting in tit for tat response from all over the world.
After China, the European Union also announced 20% tariff on U.S. products. EU Commission Vice-President Jyrki Katainen said, "If the U.S. decides to raise their import tariffs, we'll have no choice, again, but to react," according to Reuters, "We don't want to fight (over trade) in public via Twitter. We should end the escalation."
The tech industry is likely to become the most prominent victim if the trade war between the U.S. and the rest of world escalates in the coming days. This is because large technology companies are receiving almost half of their revenue from global markets, including China and Europe.
Featured Image: Twitter