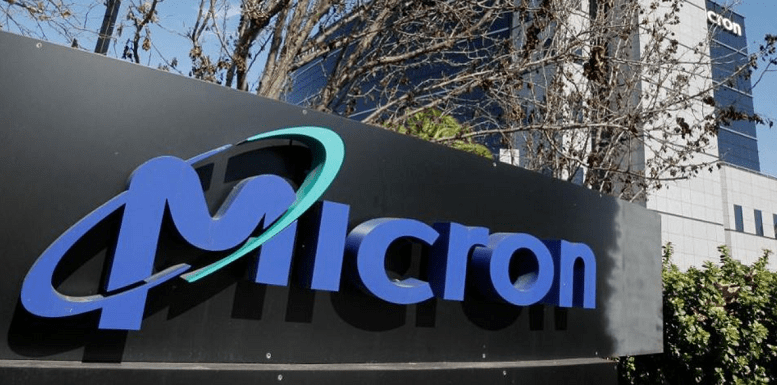 Micron Technology (NASDAQ:MU) shares are getting support from several catalysts and fundamental factors along with the bull-run in the Nasdaq index. Its share price rallied 85% in the past twelve months to the highest level in the last eighteen years.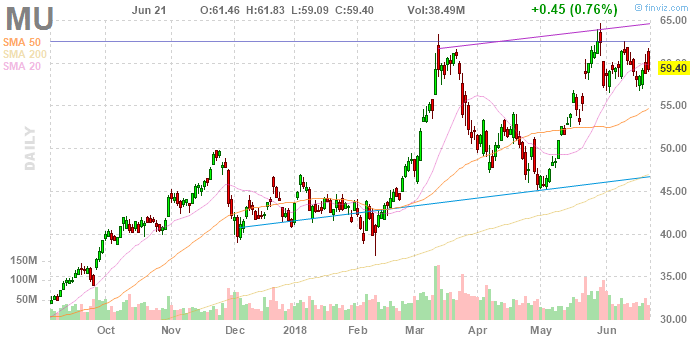 The company has been influencing trader's sentiments through robust financial and operational performances. The company's strategy of improving its cost competitiveness by enhancing technology development & production deployment is a fair contributor to its share price increase. Its high-performance memory and storage solutions also add to its appeal.
Micron Technology Third Quarter Numbers Backs the Share Price Rally
Micron reported record third-quarter results this week. This indicates that robust growth in revenues and earnings are backing its share price rally. Its third-quarter record revenue of $7.8 billion increased 40% year-over-year.
Its DRAM revenue, which accounts for 71% of its total revenue, jumped 56% year-over-year in the third quarter. Revenue from its NAND trade segment also rose 25% from the previous year. The company says its investments in storage and memory allowed it to set fresh records in revenue.
>> Online Retailers Must Now Charge Sales Tax
Micron Technology's earnings per share also increased substantially from past periods, thanks to higher revenue and operational efficiencies. Its earnings per share are at $3.10, a significant surge from $2.67 in the previous quarter and $1.40 in the same period last year.
Lower Valuations Adds to Share Price Momentum

Micron's share valuations are trading below the industry averages despite its sharp share price rally in the last four quarters. This means that the company's financial numbers are increasing at a higher pace than its share price. Micron Technology shares are trading around 6 times to earning and 2.35 times to book ratio while the industry average hovers around 20 times to earnings and three times to book value. Overall, Micron's share price rally continues.
Featured Image: Twitter