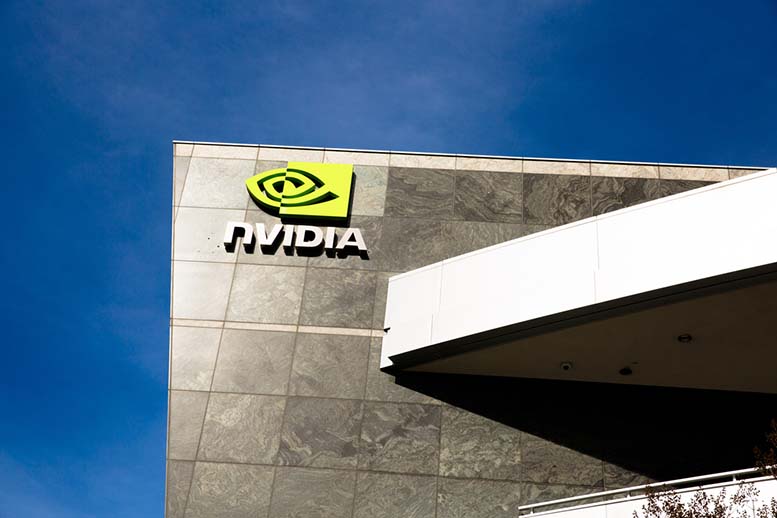 The NVIDIA Corporation (NASDAQ:NVDA) shares are rallying and it is likely to extend momentum in the following months, according to analysts.
Goldman Sachs, Bank of America Merrill Lynch, Needham and several other big names have set their price targets for NVIDIA Corporation around $300. Analysts are of the opinion that NVDA shares will steadily move higher albeit sluggish growth from the cryptocurrency mining market.
Here's Why Analysts are Optimistic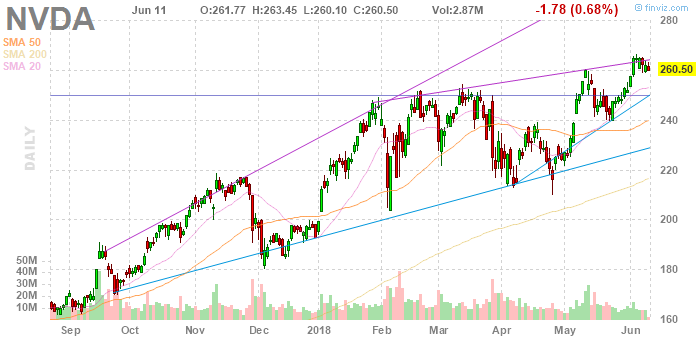 Source Image: finviz.com
NVIDIA stock currently trades at around $260 a share after a rally of 74% in the last twelve months. Cowen has set its price target at $325 with an outperform rating saying "In our view, no silicon company has the breadth of solutions and partnerships that NVIDIA has accumulated for end-to-end autonomous driving solutions."
Needham also expects a sustainable growth in NVIDIA earnings per share in the following two years. The firm expects FY19 EPS at $7.80 and FY20 at $8.65.
Goldman Sachs analyst Toshiya Hari, stated: "With crypto now de-risked, in our view, the new product launch in Gaming ahead of us, we see positive risk-reward and would thus recommend investors to buy the stock."
NVIDIA's Innovative Products Backs Higher Price Targets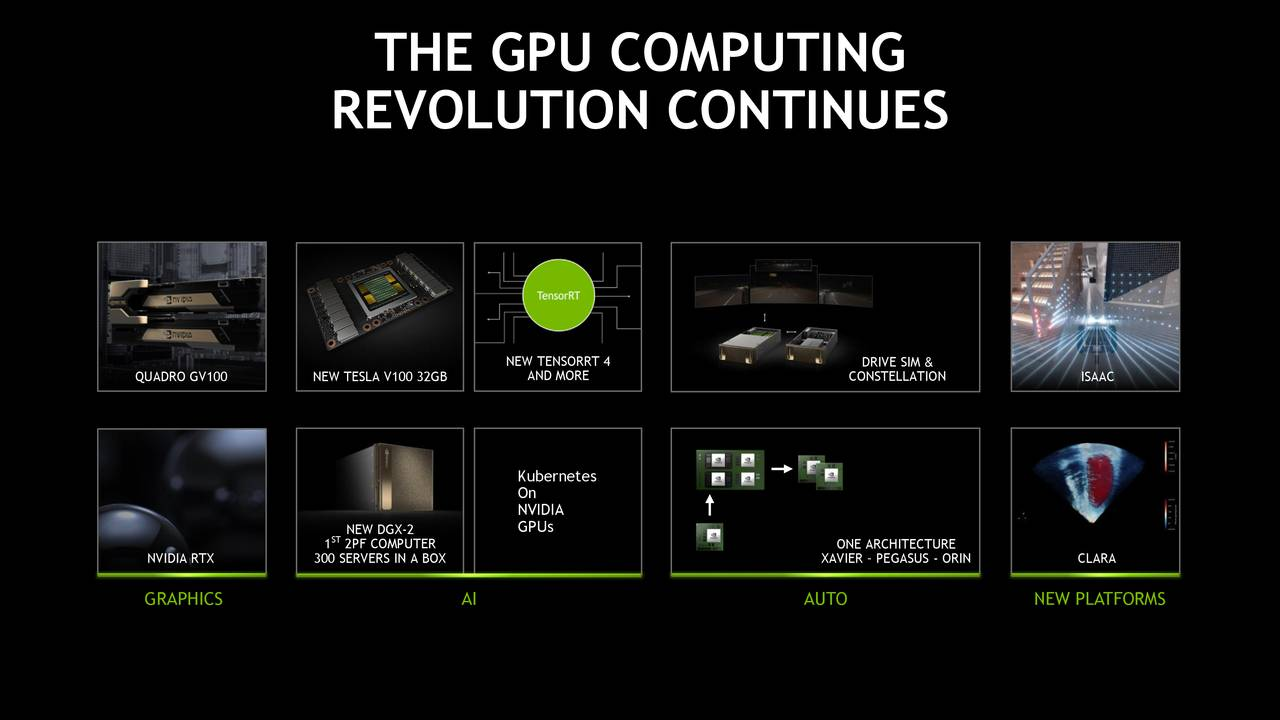 Source: Q1 Presentation
NVIDIA continues to entice the tech industry through its innovative technologies. The company now sees substantial growth opportunities in the computing demands of AI. NVDA believes its invention of the Tensor Core GPU enhances its position to power the AI era.
Its latest financial numbers and outlook for the following quarters vindicates management stance. NVIDIA reported sales growth of 77% from its GPU segment in the first quarter while Tegra Processor revenue jumped 33% over the past year period. Its first quarter total revenue increased 41% from the same quarter last year.
>>Aurora Cannabis Enters Supply Agreement with Ascent Industries
Its earnings per share rose 151% to $1.98 per share from the past year period. The leading semiconductor company expects its revenue to stand around $3.10 billion in the second quarter, higher significantly from revenue of $1.9 billion in the previous year period. On the whole, analysts expect its leadership in AI will be the crucial component of stock sentiment.
Featured Image: Depositphotos/© vzphoto