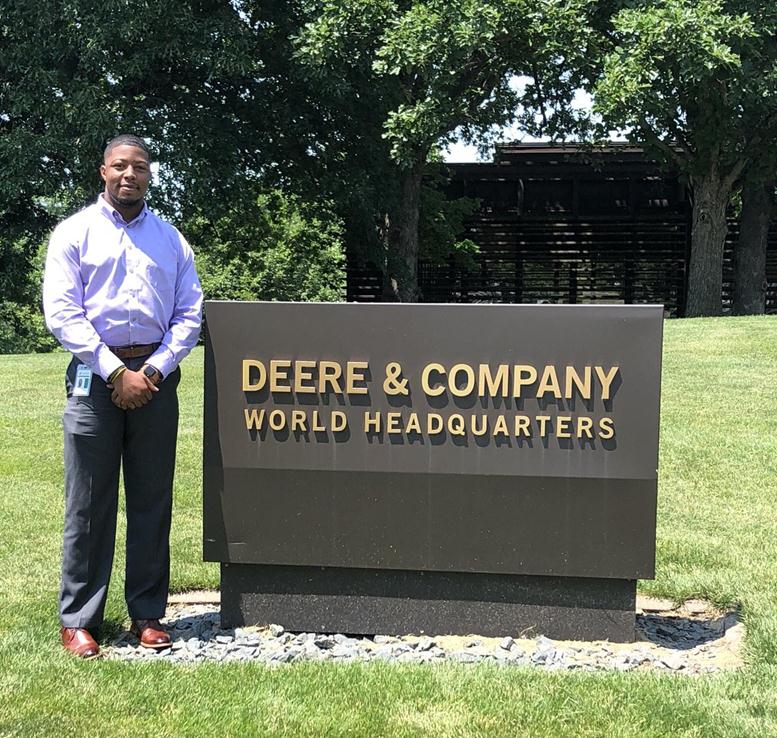 Deere & Company (NYSE:DE) is one of the companies that has been offering significant returns to investors over the years. The company has recently raised its quarterly dividend by 15% to $0.69 a share, yielding around 2%. So, is this a safe stock for defensive investors?
Deere manufactures agricultural, turf, construction, and forestry machinery. The company's extensive penetration in global markets and diversified product portfolio is allowing it to generate significant returns for investors. It has also been investing in organic growth opportunities, product innovation, as well as acquisitions to expand its market share.
Is Deere & Company a Safe Stock for Defensive Investors?
Defensive investors always like to buy stocks that have the potential to generate sustainable growth in sales and earnings – which would further allow them to maintain a steady share price appreciation while generating increasing cash returns.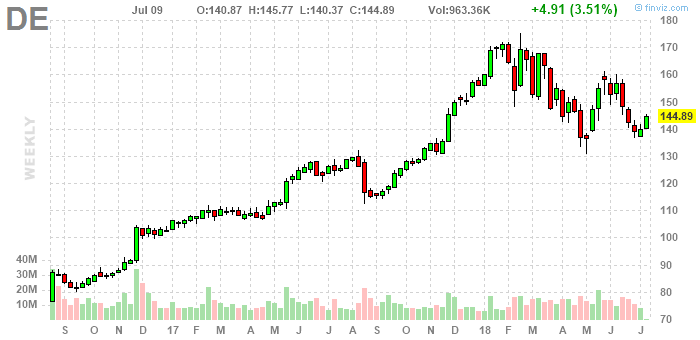 Deere & Company has generated a share price gain of close to 50% in the last three years. It has also paid hefty dividends to its investors. The company has been able to support its returns through its growing financial numbers.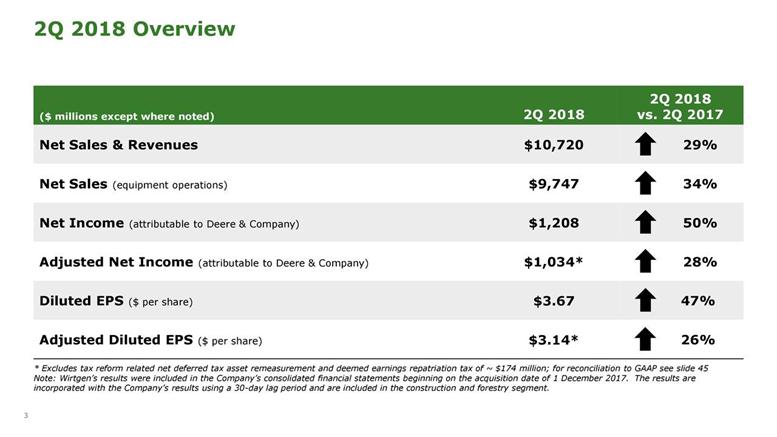 The company has generated a year-over-year sales growth of 31% in the second quarter of this year. Its sales increased 34% in the first half of this year, relative to the same period last year. DE's earnings per share have also been accelerating at a similar pace.
>> Tesla's Elon Musk to Help Thai Cave Rescue: Boring Co. Engineers to the Scene
"We are optimistic by escalation demand for our products and believe Deere is well-positioned to take advantage of further growth in the world's construction equipment and agricultural markets," said Deere & Company CEO Samuel R. Allen.
The company expects its sales to increase close to 30% this year compared to last year. Its latest Wirtgen acquisition is likely to account for 12% of its total sales this year. Deere's full-year earnings are expected to stand at around $2.1 billion. This means that its stock and dividends are likely to maintain a steady position due to its financial numbers in the near future. Overall, Deere & Company appear to be a safe stock for defensive investors from the review of its past performances and stable outlook.
Featured Image: twitter