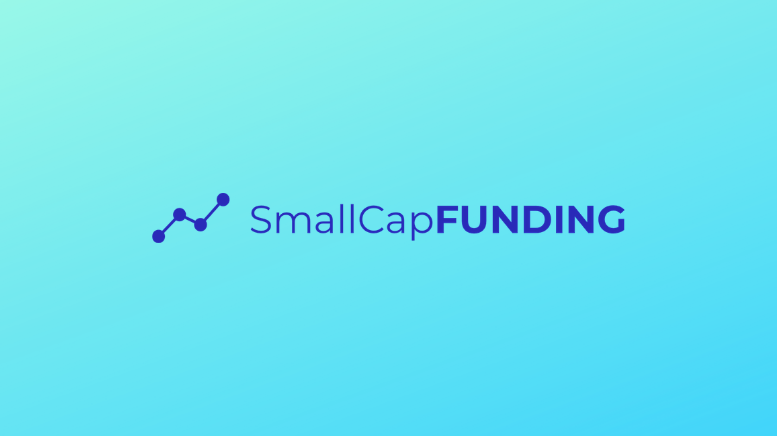 Market Jar Media Inc., an online publishing house, announced the launch of SmallCapFunding.com, an equity crowdfunding portal that connects startup companies with investors in select Canadian provinces. SmallCapFunding is focused on offering ordinary people extraordinary opportunities by connecting startups and early-stage companies looking to raise capital with investors. 
For investors in British Columbia, Manitoba, Ontario, Saskatchewan, Québec, Nova Scotia, and New Brunswick, equity crowdfunding platforms like SmallCapFunding provide an outlet to invest a minimum of $100 and a maximum of $1,500 in each opportunity of interest. 
Unlike traditional financing, crowdfunding is not just for accredited investors, but something that is open to all members of the general public. Essentially, equity crowdfunding gives ordinary people access to the same lucrative investment opportunities as the top 1% of traders.
"We are extremely excited to bring SmallCapFunding.com into the Canadian crowdfunding landscape," said James Young, President and Director at SmallCapFunding. "I am excited to be able to help both small businesses looking to grow and take their companies to the next level as well as non-high net worth individuals looking for an opportunity to invest. With our extensive online marketing experience, we are very confident that we will be able to help both groups."
SmallCapFunding has already begun an equity crowdfunding campaign for Standard Uranium, a Canadian uranium exploration company. Standard Uranium is going public on the TSX Venture Exchange this fall. The company has one of the largest highly prospective unexplored targets in the Patterson Lake Uranium District in the Southwest Athabasca Basin and is backed by an executive team with extensive experience in exploration, junior mining finance, corporate governance, and capital markets. If you're interested in SmallCapFunding's first issuer, Standard Uranium, find out more here.
SmallCapFunding.com provides investors with details about each investment opportunity, including the company's name, a description of what that company does, the amount of money it hopes to raise, and the length of the crowdfunding campaign. The portal also facilitates the payment of the purchase price from the investor to the issuer.
The goal of these companies vary but are usually related to launching a business, listing on a securities exchange, and/or bringing a product to market.
According to the rule of the British Columbia Securities Commission, if a startup company doesn't raise the predetermined amount of money within 90 days through a crowdfunding campaign, investors will receive all of their money back. In addition, investors can decide to withdraw their investment within 48 hours following their subscription.
Equity Crowdfunding Regulations
Crowdfunding is a way for businesses or entrepreneurs to raise small amounts of money from a large pool of individuals, typically through the internet or social media. In Canada, all trading of securities is subject to legal obligations, such as filing a prospectus with a securities regulator, which can be costly for early-stage companies and startups. 
The securities regulators in British Columbia, Saskatchewan, Manitoba, Québec, New Brunswick, and Nova Scotia have made available exemptions to facilitate securities crowdfunding, making it a lot easier for startups to raise money by issuing securities.
The startup crowdfunding exemptions allow these companies to raise small amounts of money by distributing securities (special warrants or common share) to investors without having to file a prospectus. 
SmallCapFunding joins a small group of funding portals that are permitted to provide startup crowdfunding services in BC and provides everyday individuals with the opportunity to invest in up-and-coming companies that are poised for growth.
Like most of the portals, SmallCapFunding is not registered under Canadian securities legislation and does not provide advice about the suitability or the merits of any investment offered by third-party crowdfunding companies.
Investors interested in gaining access to a variety of investment opportunities without having to be accredited may want to consider visiting SmallCapFunding.com.
Featured Image: SmallCapFunding