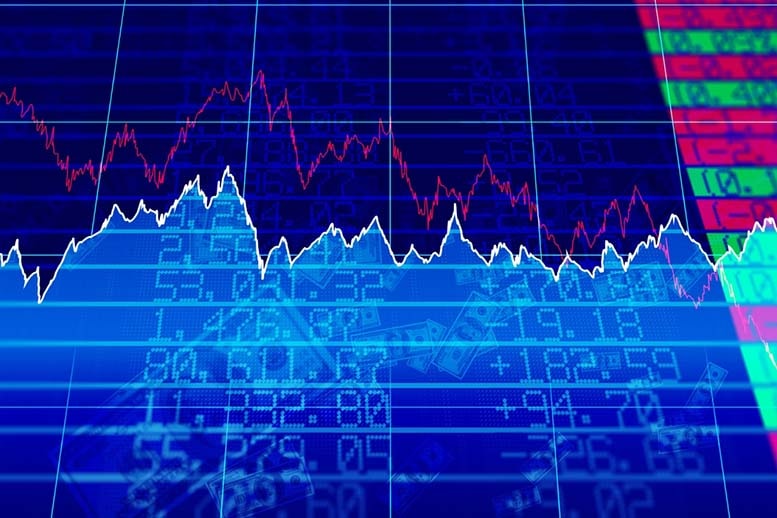 After a questionable beginning to this year, Trader's optimism towards tech stocks has returned. Currently, the majority of tech stocks are trading at an all-time high. Indeed, the bull trend looks solid considering the massive growth stories tech companies are narrating to their shareholders.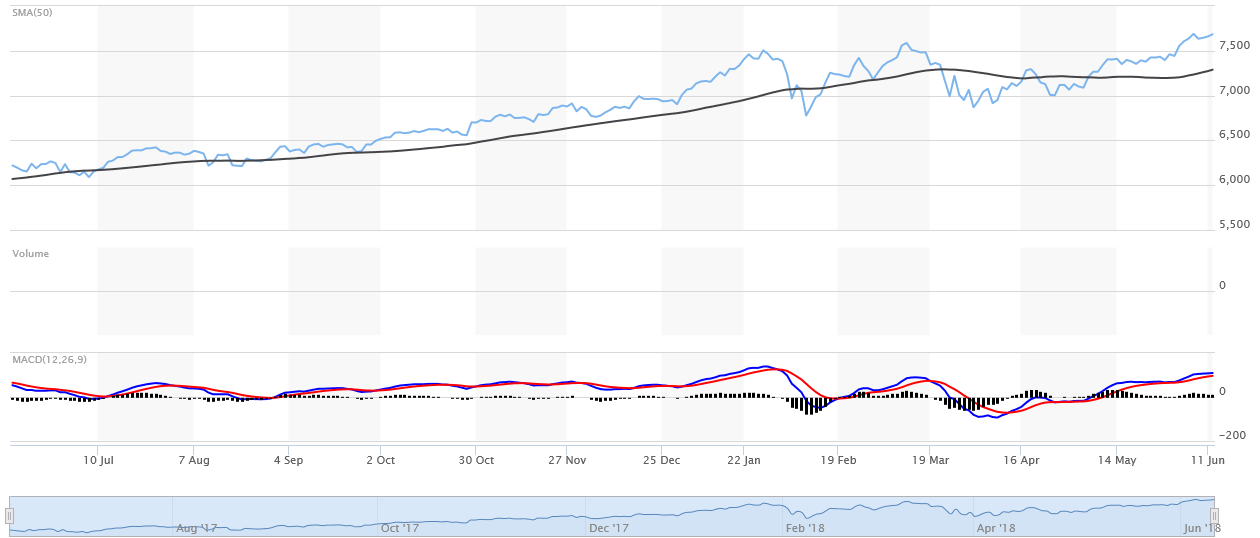 Source Image: marketwatch.com
The NASDAQ Index reached the record level of 7600 points, thanks to big gains from the top five tech companies combined with increasing trader confidence in the semiconductors industry. S&P 500 and Dow Jones Industrial Average, however, are trading well below the all-time high that they had hit at the end of the last year.
Analysts are blaming the unstable global economic environment for the downbeat performance of the S&P 500 and the DOW index compared to NASDAQ.
"In an uncertain world with significant downside economic tail risks, technology has been seen to be, correctly, relatively stable," Peter Oppenheimer and Guillaume Jaisson, strategists at Goldman Sachs, wrote in a recent report.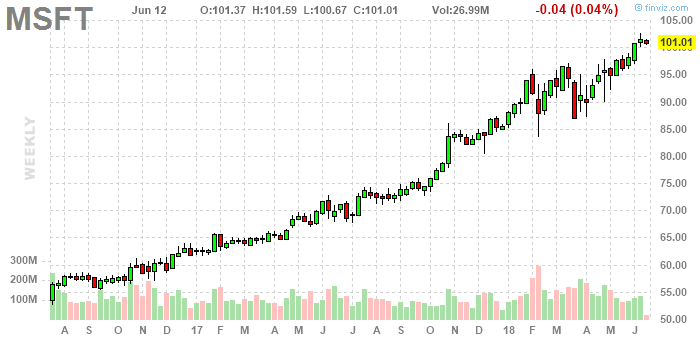 Source Image: finviz.com
Microsoft Corporation (NASDAQ:MSFT) shares are trading above the $100 level for the first time in history while analysts are predicting more upside in the days to come. The biggest tech company has been seeing strong demands for its Cloud and Business Processes and Intelligent Cloud businesses.
NVIDIA (NASDAQ:NVDA), Netflix (NASDAQ:NFLX) and other tech companies are trading at an all-time high after a stunning rally since the start of this year. Alphabet (NASDAQ:GOOG) shares are trading around the highest level of $1,150 while the company expects to generate robust revenue and earnings growth in the following quarter to sustain share price gains.
Analysts believe the share price gains are likely to extend into the following quarter as price movement is supported well by earnings and sales growth instead of speculation. "Unlike the technology mania of the 1990s, most of this success can be explained by strong fundamentals, revenues and earnings rather than speculation about the future," Mr. Oppenheimer and Mr. Jaisson said.
Featured Image: Depositphotos/© Wavebreakmedia