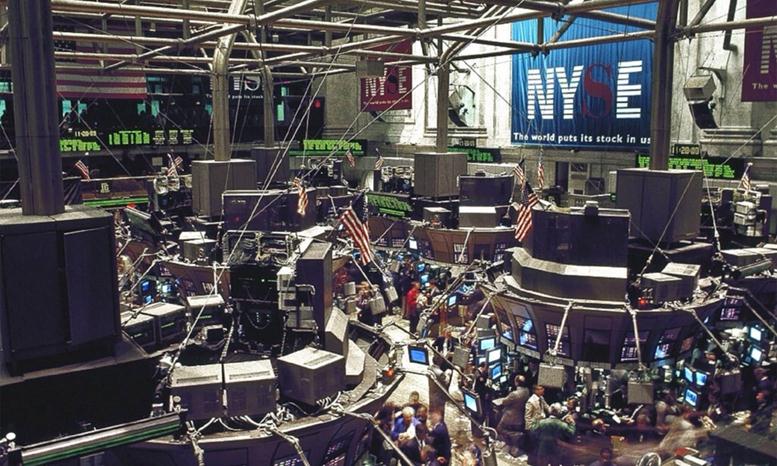 Stock markets around the globe tumbled sharply today after posting significant gains in the last couple of sessions. The bearish trend is in response to the trade war conflict; U.S. President Donald Trump is threatening to impose 10% tariffs on $200 billion worth of Chinese products.
The list of the $200 billion worth of goods targets electronics, metal components, textiles, auto parts, as well as food and personal sectors.
Although China has announced to retaliate against U.S. tariffs, they might not be able to win the trade war over the long-term.
China only imported $130 billion worth of goods from the United States last year – which is down almost a third of the value of United States' imports from China. Chinese commerce minister calls the tariffs "completely unacceptable," saying they are "shocked" by Trump's trade strategy and would complain to the WTO.
Markets Respond to Trade War Conflict
The U.S. stock markets are down today; traders' concerns over the threat to global economic stability weigh on the markets. Traders started shorting their positions in large companies that have an extensive presence in both countries.
"The moves in the trade dispute situation have been for global yields to drop the U.S. dollar and yen to be preferred in the currency markets, and equities to make a correction in prices and all these actions will happen in a knee-jerk reaction overnight," said Richard Perry, market analyst at Hantec Markets.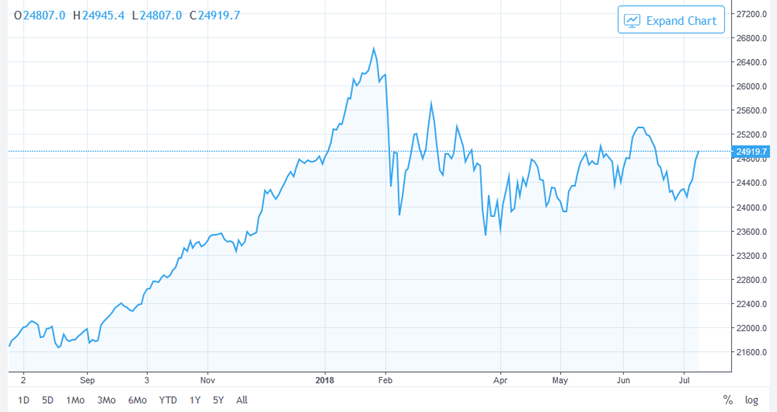 The sell-off comes after strong gains since the start of this week. The Dow marked its most significant gains of this month on Tuesday, jumping 0.6%. The S&P 500 and Nasdaq index also generated sharp gains in the last couple of days.
>> JetBlue Orders 60 Planes from Airbus in $5.4 Billion Deal
The Shanghai composite index plummeted 1.78% on Wednesday, and the smaller Shenzhen composite index dipped 1.96%. Hong Kong's Hang Seng Index declined 1.76% on Wednesday, due to steep losses from the materials sector. Japan's Nikkei has also been experiencing the impact of the trade war conflict between the two largest economies. Nikkei dip 1.19% on Wednesday due to losses from the auto sector.
Featured Image: twitter