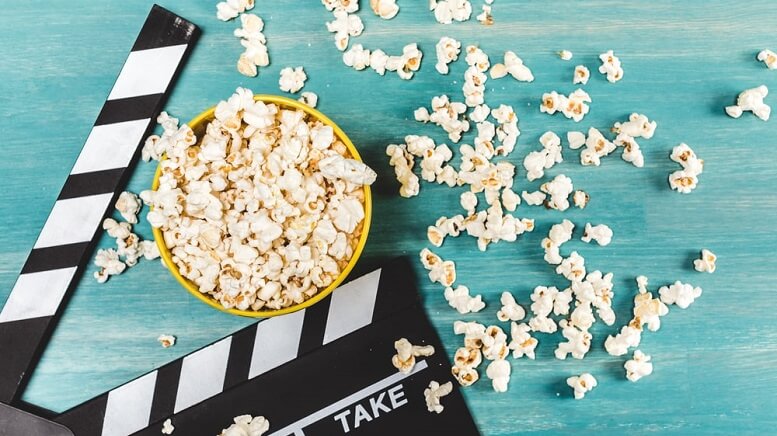 The way in which we consume our favorite shows and movies has altered drastically over the last few years. The days of having to be on your couch right in time to catch what you wanted to watch are long over as the plethora of streaming services available make on-demand access the number one mode of consumption. It's in no small part thanks to Netflix (NASDAQ:NFLX), the streaming giant that firmly established itself as the market leader in 2010 when it made the move from mail-order disc rentals (yes, that was a thing) to online streaming.
However, many companies quickly caught on to the potential of this model, and while it took some effort to challenge Netflix due to the quality of its content, it looks as though its tight grip on the streaming throne is finally coming loose. We've picked out 3 stocks that have the potential to usurp Netflix at the top of the pile.
Roku
Roku (NASDAQ:ROKU) is possibly the success stock of the year. Having gained an astonishing 367%, it's a fairytale story for investors who got in at the right time. While you might think its current valuation of $149.88 is a little pricey for a recommendation, there is really no telling where the potential runs out on this stock.
What sets Roku apart from Netflix is that it doesn't charge a subscription fee but rather a one time purchase starting at $30, and generates most of its additional revenue through targeted advertising. Many people have become disillusioned with Netflix's monthly cost, which actually increased by $2 in June despite some people claiming its original content isn't what it used to be.
To look at the financial side of things, Roku reported a 59% year-over-year total revenue growth when it posted its quarterly results earlier this month, which was well ahead of expectations. One analyst recently claimed that Roku stock is growing at a faster rate than Netflix's did at the same point, so it's definitely one very solid alternative to Netflix.
Walt Disney Company
Walt Disney Company (NYSE:DIS) caught the streaming world's attention last November when it announced its new streaming service, Disney+. Details of the platform are still emerging, but we know for sure it will be available in the US and Canada from November 12 and will cost just $7, nearly half Netflix's subscription fee.
What really makes this stock so attractive is what's made Disney so beloved for nearly a century now—its content! Just last week, the streaming service announced a sequel to The Lizzie McGuire movie starring Hilary Duff herself, and she joins a host of some of our favorites, past and present, to be streamed on the platform. With 7,000 episodes and 500 films, the service will feature loads of Disney classics from Home Alone to Toy Story, as well as new content from Star Wars and Marvel and all 30 seasons of The Simpsons will also be exclusively available on Disney+. All for $7!
>> Dell Stock on the Rise as Q2 Earnings Beat Estimates
Analysts are very bullish on the potential of Disney+ to capture the streaming space, as it has a 'Strong Buy' consensus. Disney stock is currently valued at $137.84, and it's hard to see that going anywhere but upwards with the huge potential of this service.
Apple
Apple Inc (NASDAQ:AAPL) is set to go head-to-head with Disney in its pursuit of Netflix, as it also launches its brand new streaming service, Apple TV+, in November. Rumored to cost $9.99 a month, it represents another cheaper alternative to Netflix, although not as a cheap as Disney+. What you get for your subscription is a host of high-profile names bringing exclusive new content to the platform such as Jennifer Aniston, Reese Witherspoon, Steve Carell, Oprah, Jason Mamoa, and Steven Spielberg.
Investors will be hoping that this array of Hollywood royalty can bring their legions of fans along with them. Apple stock is generally a relatively safe buy option, given its massive customer base and the loyalty to its products that those customers have. Apple will offer a free trial of the service to every Apple product user in the world – which is colossal 1.4 billion. If the service is well received, don't be surprised to see Apple stock rise beyond its current value $209.01, especially with the next generation of iPhone being launched next month.
Takeaway
So that's our pick of streaming services with the potential to disrupt Netflix's dominance. The question now is, where do you see the most potential?
Feature Image: DepositPhotos © K.Klimenko