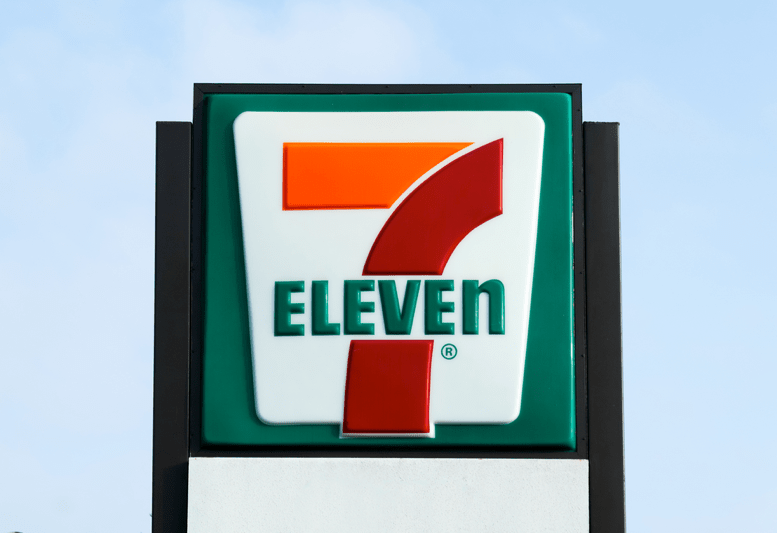 One of the world's largest convenience stores, 7-eleven, is moving into India.
According to Bloomberg Quint, the retailer has entered a partnership with India's Kishore Biyani's Future Group and will look to expand its footprint in "the fastest-growing major economy."
Japan's Seven & i Holdings (OTC:SVNDY) owns the 7-Eleven franchise. Currently, the stock is down roughly 1% in market trade, selling for ¥4,894 JPY (approx. $44 USD) on the JSE. 
7-Eleven Moves to India
The Indian super-group Future Retail Ltd. signed a master franchise agreement with the US-based chain to launch a chain of "small-format stores." The first is expected to open later this year. 
Synonymous with US convenient shopping, 7-Eleven has over 67,000 stores worldwide. As Kishore Biyani, Founder and CEO of Future Group, said:
"7-Eleven, Inc. is among the most iconic global brands in the food retail landscape."
A Growing Economy
Its move into India comes after the country's goods and services tax "has increased the pace of formalization of the economy."
And further, according to a report by Assocham and MRRS India, the nation's retail market is expecting astronomical growth. Estimations range from around $672 billion in 2016 to $1.1 trillion by 2020.
Eager to capitalize on this potential, retailers are flocking to India with major brands, including IKEA, which opened its doors there in recent months.
Elsewhere in Retail
While 7-Eleven is in the news for all the good reasons, the same can't be said for another iconic retailer.
Walmart (NYSE:WMT) has sent tongues wagging by announcing it will be replacing its 'people greeters' with a new role dubbed 'customer hosts'.
This new wave of welcomers will still greet customers but will be given additional physically demanding responsibilities. The new qualifications required to be a 'host' involve the ability to lift 25-pound packages as well as climb ladders and stand for long periods.
>> L Brands Closing 53 Victoria's Secret Stores in 2019
Herein lies a big problem. Many of Walmart's current greeters are associates with disabilities. The new requirements render many current workers unable to fulfill the updated roles.
As such, they will be let go to be replaced by more 'able-bodied' individuals.
Backlash
As expected, Walmart has faced backlash on the matter and has since released a statement saying it will extend a further 60-day grace period to its current people greeters before the role change and will "explore the circumstances and potential accommodations, for each individual, that can be made within each store."
Do you think 7-Eleven will be as popular in India as it is in the US? Are you surprised at Walmart for its updated greeter role?
Featured Image: DepositPhotos © wolterke