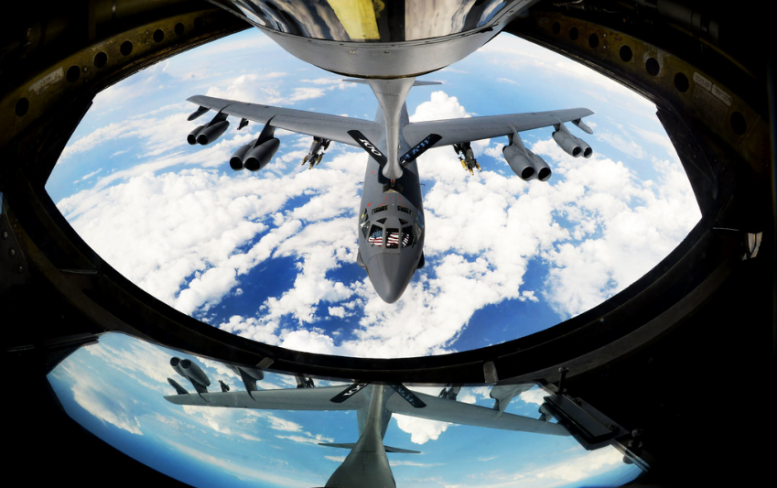 Machine learning, quantum computing, IoT, and AI technology have gained so much steam in recent years that they are quickly becoming commonplace in our day-to-day lives. From healthcare to retail to construction, nearly every major industry is embracing emerging technologies to keep up with the times.
When it comes to the aerospace and defense (A&D) industry, AI technology is expected to have the biggest impact.
According to a report from Accenture Plc (NYSE:ACN), one-third of A&D executives surveyed believe AI technology will have the greatest impact on their organization over the next three years—more than distributed ledger, quantum computing, or extended reality. And 67% said they have either already adopted AI technology within their business or are piloting the technology.
A&D Companies Embrace AI Technology
Aerospace and defense companies are embracing digital business models to stay relevant, as well as improve revenue generation and drive efficiencies and supply chain performance. In fact, 93% of A&D executives report that the pace of innovation in their businesses has accelerated over the past three years due to emerging technologies.
It makes sense why. The benefits of AI for the A&D industry include facilitating smart manufacturing with connected devices that provide real-time information to workers on the shop floor, enabling predictive analytics for maintenance, enhancing real-time responses to customer issues and complaints, and providing advanced automation that enables the workforce to offload repetitive tasks.
"AI has the potential to be a major growth driver for the A&D industry," said John Schmidt, the managing director of Accenture's Aerospace & Defense practice. "However, AI technology is advancing faster than the pace at which many companies are adopting it. A&D executives need to find ways to accelerate their adoption of broader AI solutions that can deliver breakthrough outcomes by focusing not just on the technology but also on how they want to transform their workforce and capabilities."
>> ARRY Stock Hits All-Time High on Pfizer's Acquisition
One example is American multinational airplane manufacturer Boeing (NYSE:BA), which is using AI technology to drive even more efficiency from precision automation equipment assembling aircraft in South Carolina. The company also uses AI to automate aircraft controls; however, this application has been under scrutiny following two deadly crashes of Boeing 737 Max 8 jets within six months.
Hopefully, Boeing will continue to put money towards emerging technology initiatives to remedy any current issues with its AI technology.
AI Technology in A&D Expected to Grow
The implementation of robotics and AI technology in aerospace and defense is a lucrative opportunity for investors who are interested in both emerging technology and the A&D industry. AI spending in the US aerospace industry alone increased by 75% in 2018 to reach $245.8 million. Moving forward, that number is expected to grow by 27.2% CAGR to hit $2 billion by 2025.
And although North America is expected to lead the charge, the industry is growing on a global scale as well. The Global Artificial Intelligence (AI) & Robotics in the Defense industry market was valued at $39.22 billion US in 2018 and is projected to grow at a CAGR of 5.04%, to value $61 billion US by 2027.
American multinational information technology company IBM (NYSE:IBM) is one company that has developed AI technology for the A&D industry to optimize the supply chain, maximize throughput, and deliver smart, connected systems to support engineering and improve software delivery and results.
Meanwhile, General Electric (NYSE:GE) is using AI technology to develop tools to cut the design process for jet engines and power turbines in half.
Then there is Zurich-based self-funded startup Assaia, which is developing AI that aims to compress the time between landing and takeoff.
Although AI won't be flying planes anytime soon, it is evident that this emerging technology will revolutionize the aerospace and defense industry in the coming years. Investors interested in the space will want to keep an eye on companies that are developing AI technology solutions for the A&D industry, as they may provide a great opportunity.
>> Read More Aerospace and Defense News
Featured Image: Flickr