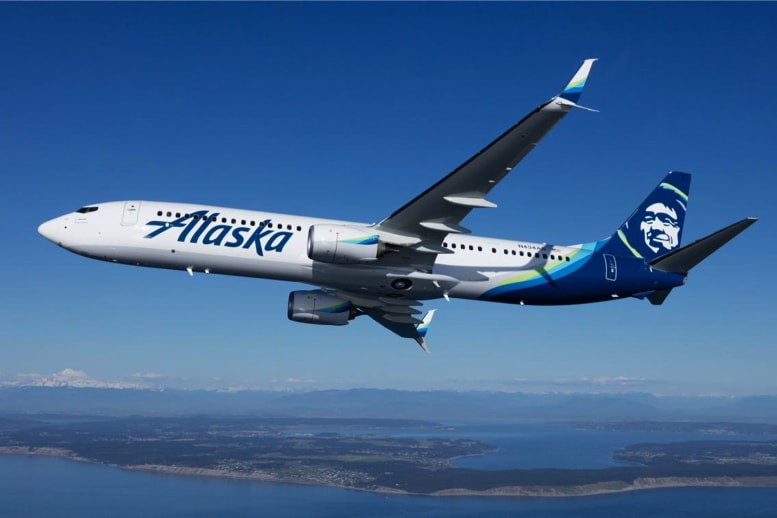 Alaska Airlines (NYSE:ALK) is experiencing a five-day stock dip since a controversial incident on one of its airplanes last Sunday, July 29th.
The company stock opened on Monday having dropped to $61.68 from $63.65 on Friday evening. The drop is quite significant considering Alaska's stock usually remains rather stable.
At the time of writing, its stock has declined a further 2.15%; currently sitting at $61.48.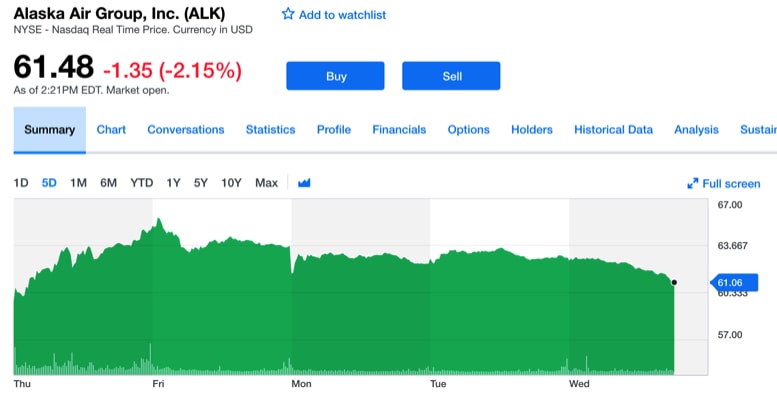 Alaska Airlines: What Happened?
The incident occurred on Sunday last, when a Mr. David Cooley wrote on Facebook that he and his male partner experienced discrimination by an airline staff member after boarding a flight to Los Angeles from New York. Mr. Cooley—the owner of a gay bar in West Hollywood—explained on his social media feed that a flight attendant asked if his partner would move from his seat "so a couple could sit together."
When Mr. Cooley told the flight attendant that the man sitting beside him was his partner and the two men were a couple, he was given a choice by the attendant; move for the other couple or get off the plane.
Mr. Cooley and his partner, feeling humiliated, chose to leave the plane.
"We could not bear the feeling of humiliation for an entire cross-country flight and left the plane," Mr. Cooley said. "I cannot believe that an airline in this day and age would give a straight couple preferential treatment over a gay couple and go so far as to ask us to leave."
>> Sony PS4 is Still Making the Tech Giant Most of Its Profits
Response
Social media was up-in-arms in response to the incident and it seems Alaska Airlines may be suffering a shares dip as a result. 
The Airline has since offered an apology to Mr. Cooley and his partner and has refunded the pair's tickets. It expressed that it was "deeply sorry for the situation and did not intend to make Mr. Cooley and his partner feel uncomfortable in any way." It called the issue a simple "seating error" as opposed to an act of discrimination.
Before its public apology, the airline said on Twitter that it was investigating Mr. Cooley's story and that it had "inadvertently" booked two people in one seat on a full flight.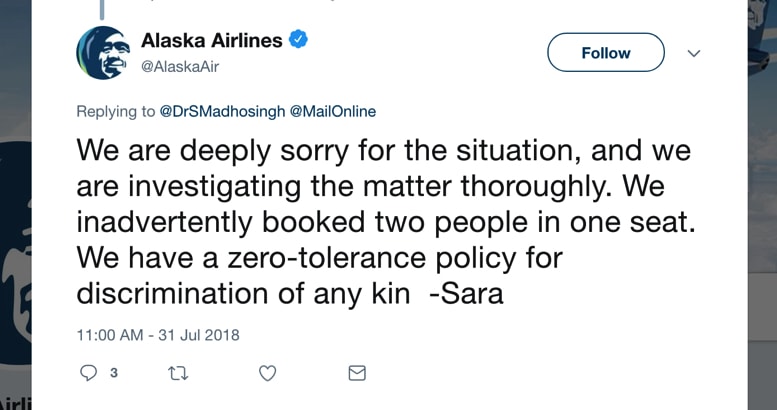 Featured Image: Google Images/Veterans Advantage