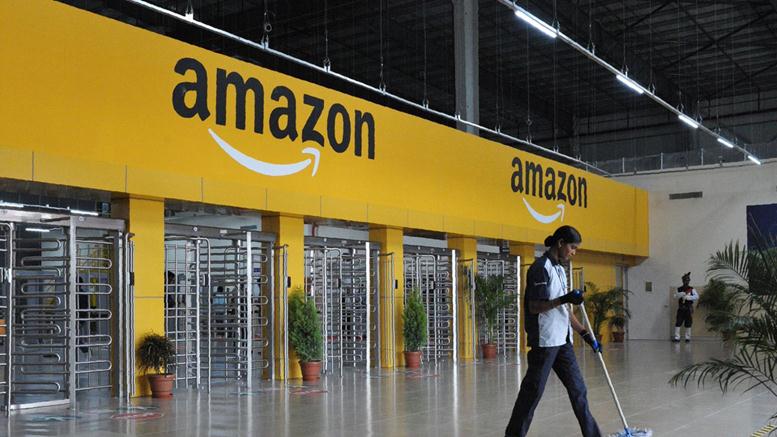 A famous cardiologist that has taught academia at the most prestigious hospitals in the US has just announced that he has stepped down from his position of teaching and is now taking on a new role at Amazon.com, Inc (NASDAQ:AMZN). 
1/ Very emotional day: After decade of medical training (@NorthwesternMed @HopkinsMedicine @BrighamWomens), five years on the faculty @MGHMedicine and @harvardmed, leading #digitalhealth @mgh_htl, I have decided to leave academia to take on an exciting & challenging role @amazon

— Maulik Majmudar, MD (@mdmajmudar) August 20, 2018
Maulik Majmudar, MD, has taught at Mass General, John's Hopkins, Northwestern, Harvard, and Brigham Women's. Dr. Majmudar will now join innovators at Amazon to drive the e-commerce giant's push into healthcare. 
4/ The one and only reason I am taking on this opportunity, is the possibility of making a truly meaningful impact on the health and wellbeing of hundreds of millions of individuals throughout the world…

— Maulik Majmudar, MD (@mdmajmudar) August 20, 2018
Both Amazon and Majmudar declined to comment on the endeavor to CBNC. 
Amazon's Healthcare Push
Amazon has a number of teams working in their new emerging healthcare sector. The company is currently on a healthcare hiring spree and has brought in leading experts in the field of medicine lately.
Amazon is looking to combat big medical suppliers like McKesson to sell medical supplies to hospitals and clinics. Also, Amazon's cloud team is selling Artificial Intelligence and other technologies to healthcare companies. The company also has a wellness team working with its Alexa technology that is focusing on developing voice application within healthcare. 
Back in June, Amazon acquired the online pharmacy PillPack. The company is also focused on bringing down health care costs for its hundreds of thousands of employees. Amazon is working with J.P Morgan and Berkshire Hathway to build employee health clinics. 
Amazon is making strong strides in its new healthcare venture and the company's latest hire excels it further. 
AMZN Stock Movement
According to Yahoo Finance, AMZN stock is currently trading at $1,895.85 a share, up +$19.14 (+1.02%).
Featured Image: twitter